George Michael - 25Live
Friday 28th April 2006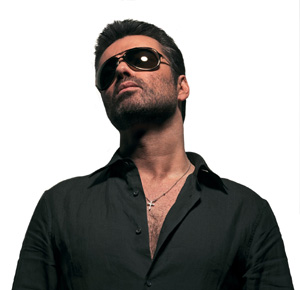 UK dates sell out in record time – Additional dates added!
Due to unprecedented public demand George Michael has added additional shows to his 25Live tour in Manchester, Birmingham and London.
Following George's announcement on Parkinson that after fifteen years he would again tour the UK – tickets for all the original dates were snapped up shortly after going on sale.
The new dates added and on-sale are as follows:
Manchester MEN Arena Tuesday 21st November
London Earls Court Saturday 25th and Sunday 26th November
Birmingham NEC Arena Monday 4th December
Tickets for all shows are on sale now.
George Michael will be performing a selection of songs taken from ALL of his albums, including some classic Wham! tracks.
George Michael has enjoyed one of the most successful and enduring careers in the history of pop music, selling more than 85 million records globally and encompassing 11 British No.1 singles, seven British No.1 albums and six US No.1 singles. In 2004, he was declared the most played British artist on radio over the course of the last 20 years.
His tour dates are as follows:
17th, 18th & 21st November MEN Arena, Manchester
22nd November SECC, Glasgow
25th & 26th November Earls Court, London
2nd, 3rd & 4th December NEC Arena, Birmingham
11th, 12th, 14th & 15th December Wembley Arena, London

Tickets, for all shows, can be purchased from the 24hr national credit card hotline: 0871 230 4 230, 0870 405 0445

TICKET DETAILS:
MANCHESTER MEN Arena
Tel: 0870 190 8000, 0161 832 1111
GLASGOW SECC
Tel: 0870 040 4000, 0141 222 2211
LONDON Earls Court
Tel: 0870 903 9033, 020 7434 2222
BIRMINGHAM NEC Arena
Tel: 0870 909 4133, 0121 357 0000
LONDON Wembley Arena
Tel: 0870 060 0870, 020 7434 2222
24hr NATIONAL CREDIT CARD HOTLINES: 0871 230 4 230, 0870 405 0445, 0870 44 22 100
Names In The News Archive