The King
Friday 5th May 2006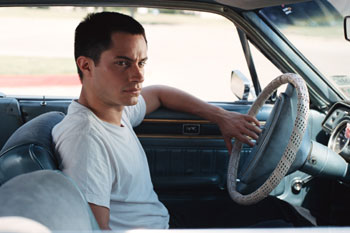 Feature film THE KING stars award-winning Mexican actor GAEL GARCIA BERNAL ('The Motorcycle Diaries', 'Amores Perros') in his first English language role. This haunting and intense tale of tragic retaliation and twisted love is directed by James Marsh (British director of surreal cult drama documentary 'Wisconsin Death Trip') and is written by Marsh and Milo Addica, who was Oscar nominated for his script for 'Monster's Ball'.
Academy Award-winning actor William Hurt ('Kiss of the Spider Woman', 'A History of Violence') co-stars with a strong supporting cast including Pell James (who will be seen in the forthcoming David Fincher feature 'Zodiac' alongside Robert Downey Jr and Jake Gyllenhaal) and Laura Harring ('Mulholland Drive').
THE KING premiered in the Un Certain Regard section of the Cannes Film Festival 2005 and has played in numerous international festivals including London. Gael was nominated this year for an Orange BAFTA Rising Star Award for his role in THE KING.
THE KING is released in London on 19 May and in key cities nationwide on 26 May.
Certificate: 15
Running Time: 104 minutes
To watch the trailer for 'The King' select your preference below: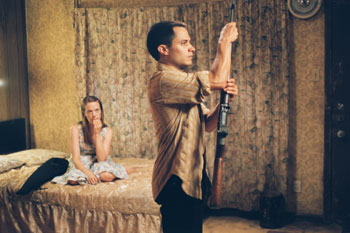 Names In The News Archive