Big Brother Is Back!
Thursday 18th May 2006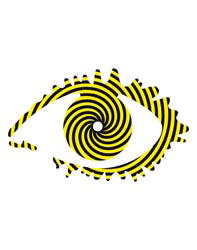 Begins Thursday 18th May 2006 at 9pm on Channel 4
Countdown begins to new summer series starting May 2006 on Channel 4 and E4
This summer, Big Brother returns to Channel 4 with an even bigger seventh series. A brand new set of housemates will move into a transformed Big Brother house and viewers will be able to watch their every move on both Channel 4 and E4. For the first time ever, the series will be filmed in widescreen.
As always, however, the unsuspecting group have no idea what Big Brother has in store for them. From the second the famous doors shut behind them, the housemates will have to live together abiding by Big Brother's strict rules, take part in elaborate tasks and nominate each other for eviction. All this without any contact with the outside world.
This year the house is the smallest yet. The famous Hertfordshire house has been transformed with the Big Brother designers swapping inside for outside. The garden comes complete with interior furnishings, while the inside of the house is clad in outdoor textures such as grass and concrete.
Secrecy surrounds the show until launch night, but one thing is certain: housemates will face eviction every week. The decision as to who stays and who goes is, as always, controlled by the viewers who will be able to vote via telephone and text message. All eviction votes cost 50p per vote and this year a percentage of each vote (10p) will be divided between three charities, Shelter, Teenage Cancer Trust and a third chosen by the series winner.
This year sees the return of hit spin-off shows Big Brother's Little Brother and Big Brother's Big Mouth on E4, and a brand new Channel 4 live psychology show for Monday nights, Big Brother's Big Brain, hosted by Dermot O'Leary.
The Big Brother website's newsroom will be working round the clock to keep fans up-to-date on all events in the house, as well as offering email updates and chat forums. In addition, website users will be able to follow all the house action by subscribing to the live streaming. And for the first year ever, video clips will be FREE to view.
Names In The News Archive