Portobello Film Festival
Thursday 3rd August 2006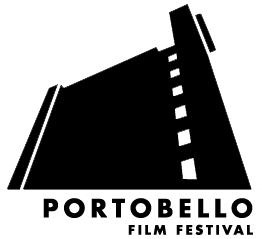 THE PORTOBELLO FILM FESTIVAL PRESENTS:
A FASHION SHOW OF PORTOBELLO MARKET TRADERS' DESIGNS CURATED BY BRITISH DESIGNER BELLA FREUD
WHEN: 3RD AUGUST 2006. Doors Open 7pm.
Fashion Show at 8:30pm
WHERE: WESTBOURNE STUDIOS, 242 ACKLAM RD, W10 5JJ
Fashion designer Bella Freud will be curating a free fashion show of clothes from Portobello Market traders – both vintage and modern.
The fashion show, which forms part of this year's free Portobello Film Festival, is a celebration of the talent and design originality which springs from Portobello Market's designers, and the influence they have on British fashion. It is Bella's tribute to the Portobello area and the designers who bring so much to it. The participants have been chosen for their distinctive and diverse styles and represent a true cross-section of Portobello fashion.
Bringing glamour to the occasion are talented beauties from the area: Erin O'Connor, Lily Cole, Iris Palmer, Angela Dunn and Susie Bick will all be modelling in the show. The event is free and will be open to the public. The show will be styled by The Guardian's Priscilla Kwateng.
Now in its 11th year, Portobello Film Festival, Europe's biggest independent film festival, runs from 3rd – 22nd August 2006. The Festival was established to provide a platform for independent film-makers to get their films seen, and retains the counterculture spirit of Portobello Road in the 60's. The theme this year is Portobello's bohemian cultural heritage, and the festival is broadening out to incorporate many of the arts with sculpture, music, poetry, photography and comedy all represented this year.
The festival will also feature around 600 brand new shorts from established and new directors from all over the world. Uniquely, all screenings and events are free, taking over many of the bars, studios, cinemas, galleries and parks across Notting Hill and Portobello, making it a real community affair, while giving independent film-makers direct access to film industry insiders and audiences of around15,000 film-lovers.
Other highlights this year include:
The Boyle Family / London Free School. Original early Pink Floyd light shows and a reunion of the movers and shakers of Portobello's great cultural explosion in the 60s. A tribute to Mark Boyle by his son Sebastian Boyle (5th August Westbourne Studios)
Les Ripoulin. (from 3rd August at Westbourne Studios) Masters of the art of affichage or postering, present panels specially commissioned for the Portobello Film Festival, running simultaneously with ex member Pierre Huyghe's expo at Tate Modern.
Rob Newman presents: No Planet B. – A History of the World Backwards. (3rd August at Inn on the Green) "You can either have capitalism or a habitable planet – not both". An evening with the UK's top counterculture comedian forms part of a week of alternative Comedy at the Inn on the Green
Something Brasil. (Westbourne Studios, 9th August) Hot shorts from Brasil.
Film London AMIN present no.w.here plus Super Shorts. (Westbourne Studios, 8 August) Local video artists and short shorts from the Soho Short Film Festival
Gaz Mayall - Local superstar, club promoter and SKA DJ – play's with his band The Trojans at Inn on the Green on 7th August.
A slam poetry competition and open mic night on 10th August at Inn on the Green
Halloween Society. (10 August, Westbourne Studios) Rockumentary Brittanica featuring music documentaries about the likes of the UK Grime scene and Pete Docherty.
Outdoor screenings of family films and blockbusters on Portobello Green including Tim Burton's Charlie and the Chocolate Factory, Pirates of the Carribbean 1, Madagascar, Ice Age 2 and Finding Nemo (Films shown from 2pm to 8pm on 11th to 13th August on Portobello Green in the Cinema Circus Tent)
Warwick Night. (Inn On The Green, 12 August) Presented by JC from The Members, featuring a tribute to John Studholm from post-punk band Prag Vec and a celebration of the Portobello indy scene in the 80s with local films of Vic Reeves and Sinead O'Connor.
Marley Family DJs. Overseen by Sabrina Marley (Julian's Wife).A day of film and music celebrating the history of reggae and the life of Bob Marley, who lived in Portobello area in the '60's. Marley family DJ - ing on Portobello Green (Portobello Green 12 & 13 August)
Bassline Cabaret. (Portobello Green 12 & 13 August) Jugglers, stilt-walkers & fire-eaters from Glastonbury's infamous Lost Vagueness.
Live graffiti events (12th August)
Sketches In Spain. (Paradise By Way Of Kensal Green,12 August) Films from Madrid Film School & elsewhere from one of the funkiest filmmaking cultures in Europe.
Portobello Irish Film Festival. (Paradise By Way Of Kensal Green, 13 August) Irish Language Short Films straight from Cork Film Festival
Filmmakers Against The War. (Westbourne Studios, 14 August) Supported by Ralph Steadman.
Ken Campbell. (Inn On The Green, 2 & 17 August) Ken opened the National Theatre with his Science Fiction Theatre of Liverpool's Illuminatus Trilogy. This Inn On The Green regular presents his stand up show Eccentric and his Shakespeare Incomplete.
Space Ritual. (Inn On The Green, 18 August) Nik Turner and Terry Ollis from Hawkwind's Group X, play the complete Space Ritual co-written by Michael Moorcock. The evening also features a screening of Moorcock's The Final Programme introduced by its star Jenny Runacre.
Photographs of Portobello street scenes from the 50s Absolute Beginners era. Charlie Phillips. (Inn On The Green)
John "Hoppy" Hopkins. (Westbourne Tavern) Photographs of Portobello artists, activists and low lifes in the 60s from the founder of International Times and the UFO Club.
Photos of Portobello in the 70s including infamous riot at Holland Park School. Ron Reid. (Inn On The Green)
Alex Martinez. (The Muse Gallery) Curates a special installation featuring top contemporary graffiti artists. From the man who painted Portobello Road.
Gordon McHarg. (Westbourne Studios & Subway Gallery) Football, graffiti, and giant Japanese inflatables from last year's star artist plus special grafitti exhibition by Dif & Dang at the Subway Gallery in the Edgware Rd/Harrow Rd underpass.
Human Rights Watch Film Festival (Westbourne Grove Church 15).Conversations On A Sunday Afternoon. Thriller set in contemporary South African townships.
One Flyover & A Cuckoos Nest. (Inn On The Green, 4 &11 August) Present benefits for Prisoners Abroad featuring local bands and acts from the forthcoming Tavistock Festival.
I-Pod Art. (Westbourne Studios)Curated by the West End's Rokeby Gallery, from the USA including work from Spencer Tunnick.
Screenings of films from the Human Rights Watch International festival at Westbourne Grove Church on 17th August
Ideas In Motion. (14 August, Westbourne Grove Church) Special outreach show from Canada's International Ecology Film Festival.
Arno Coenen: Going Dutch (18th August, Inn on the Green) Video Art from Holland's top AV iconoclast and best of Dutch Shorts from Film Holland
Grande Finale…Orbital's Giles Thacker and Addictive TV present a night of live DJs and projections ion the courtyard at Westbourne Studios on 20th August
Award Ceremony at the Electric Cinema (the festival's only private event on 22nd August)
Names In The News Archive