Ministry Of Sound 15th Birthday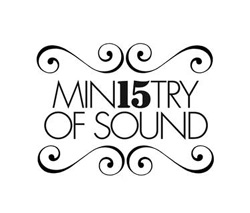 MINISTRY OF SOUND ADDS ANOTHER CANDLE TO ITS CAKE
Ministry of Sound will be honouring its 15th Birthday this September with a huge global celebration to mark another year of being the world's most recognised dance music brand. Launching with a warm up event in Ibiza mid August, then a huge weekender at the London venue in September, the party will take in the UK, Europe, South America, Asia and Russia.

If you were born circa 1980 or before, chances are you will recall the opening of Ministry of Sound, an occasion that had the rave community aghast as it introduced a then unseen phenomenon – the superclub. A cosmic venue in London, it invited the most revered DJ's from all over the world to play on a sound system like nothing ever experienced before. Now the brand has become a youth institution, recognised globally for its extensive range of products and services and of course its iconic logo.

Whilst the London venue sustains its central status, it is encircled amid a variety of business divisions including Recordings, Media, Fitness, Licensing and more. Clubs have also been introduced to Singapore, Egypt and Harrogate, all of which will be among the many venues that will receive a slice of the 15th birthday cake this coming autumn.

The UK activity includes a mammoth three day weekender at the London venue on the 8th, 9th & 10th September and will feature a long list of DJ's old and new. The weekend will also launch a further 15 dates taking place across major cities in the UK and the rest of the world as well as a centenary 15th Birthday triple album mixed by current resident Marc Hughes and former residents CJ Mackintosh and Jazzy M, the first DJ to ever play at Ministry of Sound out on Monday 11th September.

All of the activity will invite clubbers into an experience that will guide them through an exhilarating retrospective journey of the Ministry of Sound history from its humble beginnings to its worldwide prominence that it holds today.
MINISTRY OF SOUND 15th BIRTHDAY
WARM UP PARTY - Saturday 19th August, Space Ibiza
BIRTHDAY WEEKENDER - Friday 8th, Saturday 9th & Sunday 10th September,
Ministry of Sound, London
15 YEAR ALBUM - Released on Monday 11th September
Names In The News Archive