Shelly Poole - 'Lost In You'

Tuesday 9th May 2006
By Philip Ellwood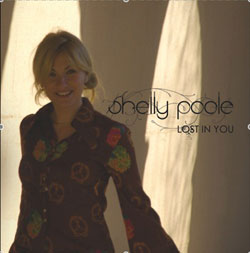 Shelly Poole used to be one half of pop duo Alisha's Attic with her sister Karen. The duo used to produce credible pop and were even considered cool by the indie kids as well as the pop fans. After a brief successful period, Alisha's Attic's popularity dwindled and the sisters separated to follow their own projects. Karen forged a singer as a songwriter for artists including Kylie and Will Young but Shelly quietly laboured away and recorded her solo debut 'Hard Time For A Dreamer'.
'Lost In You' is the second single from Shelly Poole. Following on from the moody 'Totally Underwater', 'Lost In You' is a beautiful acoustic number with a great vocal performance. The song is full of goregous harmonies, gentle strings and a summery driven beat. Poole's voice is rich, beautiful and captivating. At times she can be husky and childlike but she can sound powerful and strong in the same breath.
Poole is winning over a cult fanbase with her gorgeous collection of songs. Her style is reminiscent of female singer/songwriters such as Jewel and Sarah McLachlan. Currently Poole's music is very much an undiscovered gem and hasn't quite crossed into the mainstream. Hopefully it won't be too long before her beautifully crafted work crosses to the mainstream.
Celebrities Worldwide Rating: 9 out of 10
Click here to buy 'Shelly Poole - Hard Time For A Dreamer'
Reviews Archive