Nicky Spence - 'The Scottish Tenor'

Monday 15th May 2006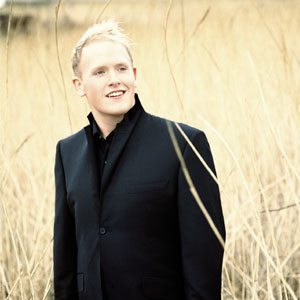 This new EP from sensational young talent Nicky Spence is a taster of the debut album due out later this year. The tenor, still studying at Guildhall School of Music, looks set for great things with a major label contract already under his belt at the tender age of twenty-two.
Nicky draws on his roots with his first release. The opening songs 'My Love is Like a Red, Red Rose' and 'Skye Boat Song' are arrangements of the romantic Scottish poet Robert Burns' work accompanied by the Royal Philharmonic Orchestra. They are evocative tracks and will be a joy to anybody who cherishes the culture of the Highlands.
It is easy to see why Nicky Spence is enjoying such success so early into his career. At such a young age he is able to convey not just proficient musical skill, but great depth of feeling in his voice that suggests years more wisdom and experience than he really has. In short, he has a voice that could make grown men weep!
The other tracks on the EP are 'À Chloris' and 'Silent Worship', which encompass a wider classical range. These songs are just as beautiful as his traditional interpretation of Burns' work, and leave the listener with a very satisfying taste of the capabilities of this young tenor.
Nicky has already had experience on the world's stage and has some of the biggest names in classical music eager to collaborate with him. He performed the world premiere of 'The Gift of Music', with John Rutter, at the Classical Brit Awards recently. Whilst gathering critical acclaim and admiration from his peers, Nicky is also a highly personable performer bursting with charisma, and is sure to win over fans worldwide.
The eagerly anticipated debut album, out later this year, should deliver some of the promise of this talented young man, but with such accomplished skills at a young age, Nicky looks set for a long and successful career.
Celebrities Worldwide Rating: 9 out of 10
Click here to buy 'Nicky Spence - The Scottish Tenor'
Reviews Archive