Monster Trucks - Nintendo DS

By Philip Ellwood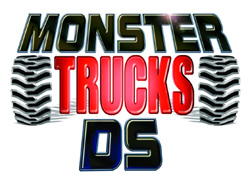 'Monster Trucks DS' is essentially ATV Quad Frenzy with monster trucks instead of quads. The game offers a variety of modes - practice, competition, individual race etc. There are a total of 25 different race tracks and as you progress through the game you can upgrade your monster truck to give you a race advantage.
What could have been an enjoyable game ends up as a bit of a disappointment. The controls for 'Monster Trucks' are poor. You try to move your truck slightly in one direction and it flies off the track and usually ends up over-turning. There is no sense that you are travelling at any real speed. The whole game feels slow, arduous and poorly desgined - the complete opposite of what you would expect from a racing game.
The game's graphics look very basic and combined with the poor control system and badly designed navigation menus, it is difficult to find anything redeeming about the game. The best thing about it is it can act a stress reliever - who knew crashing your truck could feel so great? It's difficult to play the game seriously as progressing is very hard to do. I played for a couple of hours straight and eventually lost my temper with the controls. Everytime I tried to move the truck it shot up the side of a slop and over-turned.
Overall 'Monster Trucks DS' is a poor game. It feels as if it has been rushed out and from my experience of playing it, it could have done with a lot more work before being released to the public. Racing games should be an exhilirating, intense and exciting experience. 'Monster Trucks DS' feels more like a chore and any enthusiasm for playing it is dampened within seconds of starting a race. Very disappointing.
Celebrities Worldwide Rating: 4 out of 10
Click here to buy 'Monster Trucks DS' on Nintendo DS
Reviews Archive