Cum On Feel The Noize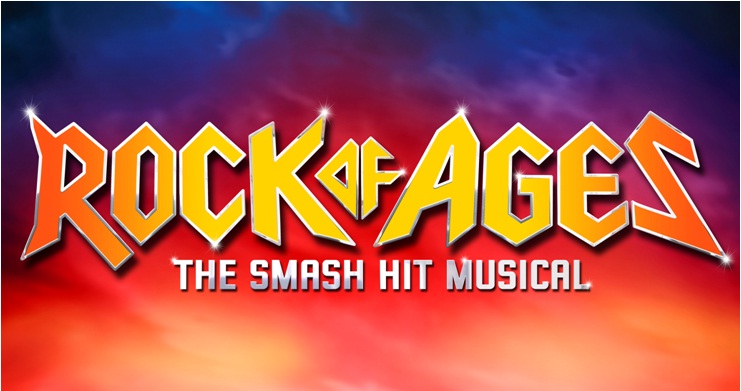 September 27 2011 – February 11 2012
By Francesca Waite
Just when you thought eighties rock couldn't get camper, Rock Of Ages combines it with a hell of a lot of spandex and an unmistakable West End flare. The London theatre scene has well and truly been power grabbed and thrown into a world that is strictly not a family show.

Shayne Ward has successfully shaken off the cobwebs from Simon Cowell's shelf, as the chaps and cowboy hat wearing Stacee Jaxx, whose look and silky smooth rendition of a 'Wanted Dead or Alive' echoes that of Jon Bon Jovi. But, it's not all backcombing, gyrating and pole dancing, as Dennis (Justin Lee Collins) illustrates Rock music constantly evolves, in his bell bottom jeans as long as his hippie locks.

However, the show is undeniably rocked by Simon Lipkin (Lonny) and Oliver Tompsett (Drew). Lonny creates rapturous laughter with his mixture of comedy t-shirts, interesting dance moves and flirty one-liners on unsuspecting females in the audience that leave them blushing. Wicked fans will remember Tompsett as Fiyero; he is undeniably the epitome of a West End leading man, but he truly outdoes himself singing classics such as 'I Wanna Rock' and 'Cum On Feel The Noize'.

Simply put, not only does this song make everyone want to run home and download all those songs they secretly belt out in the shower a la Glee, but it makes you throw all your inhibitions out the window. So, dust off your air guitar, practise your best sultry moves and PUT YOUR LIGHTERS UP!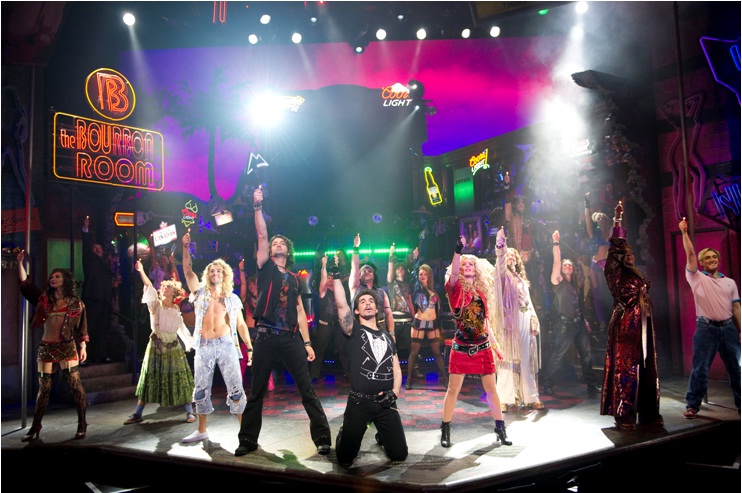 Shaftesbury Theatre
London
WC2H 8DP

Ticket Prices: Mon – Thurs: £57.50, £47.50, £35, £20
Fri & Sat: £65, £52.50, £39.50, £20

Play Website - https://www.rockofagesmusical.co.uk
Ticket Site - https://www.shaftesburytheatre.com/shows
Ticket Hotline - 0207 379 5399

Reviews Archive