2006 American Express World Golf Championships
02 Oct 2006
UPFRONT organised the celebrity guests who included Michael Douglas to watch the World's Top 65 players including Tiger Woods battle it out at the 2006 American Express World Golf Championships which were held at The Grove resort in Hertfordshire – now one of the world's most famous golf courses, following its starring role in this prestigious event held over four days from 28th September to 1st October.
The 2006 Open Champion Tiger won the £1,300.000 first prize with a massive 8-stroke victory over his nearest rivals Adam Scott and Ian Poulter, in front of a 27,000 strong audience, including a plethora of celebrity golf and sporting stars.
Michael Douglas was as dedicated to his favourite sport as ever, as he walked the course with the other tens of thousands of fans. He stopped only to indulge in a feast fit for a Hollywood king, at the Grove's ultra indulgent Glasshouse buffet.
Celebrity guests included: Michael Douglas, Bruce Forsyth, David Seaman, Rupert Grint, Marcus Trecothick, Ian Wright, Jodie Kidd, Darren Gough, Tania Bryer, Theo Walcott, Vernon Kay & Tess Daly, Paul Robinson, June Sarpong, Sir Clive Woodward, Konnie Huq, Moira Stuart & Michael Buerk.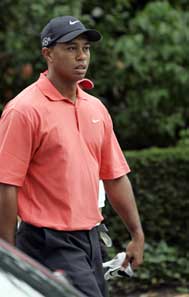 Tiger Woods (Winner of the 2006 American Express World Golf Championships)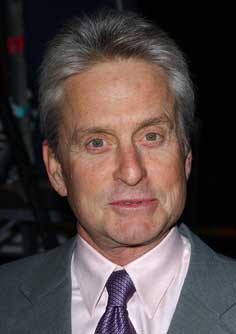 UPFRONT's celebrity services including guest list management please contact:
UPFRONT
39-41 New Oxford Street
London WC1A 1BN
T: +44 (0)20 7836 7703/7704 F: +44 (0)20 7836 7701
E: celebrities@upfronttv.com W: www.celebritiesworldwide.com