'Life in a... Metro' World Premiere
08 May 2007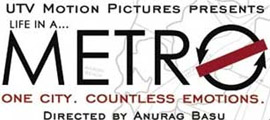 UPFRONT organised celebrity guests for the world premiere of 'Life... in a Metro' on Tuesday 8th May 2007 at The Empire Cinema, 5-6 Leicester Square, WC2H 7NA.
'Life... in a Metro' follows three entangled love stories in an urban landscape accustomed to breaking hearts, daring commitments and forcing choices. Directed by acclaimed director Anurag Basu and starring Shilpa Shetty.
Following the premiere, guests were invited to an exclusive VIP after show party with Shilpa Shetty.
Celebrity guests included: Danielle Lloyd, Angellica Bell, Keith Vaz, Shobna Gulati, Guy Pelly, Hannah Sandling, Natalie Pinkham, Preeya Kalidas, Pooja Shah, Shazia Mirza, Ray Panthaki, Brooke Kinsella, Catherine McQueen.

For further information on UPFRONT's celebrity services including guest list management please contact:
UPFRONT
39-41 New Oxford Street
London WC1A 1BN
T: +44 (0)20 7836 7703/7705 F: +44 (0)20 7836 7701
E: celebrities@upfronttv.com W: www.celebritiesworldwide.com
Photo of event provided by Gabor Scott: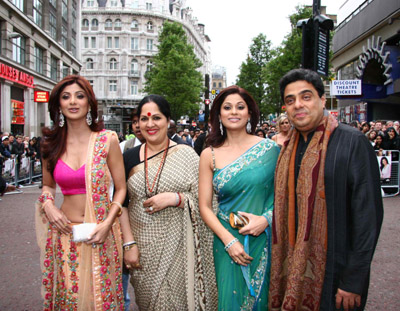 Shilpa Shetty and family