Launch of 'The Vault' at The Natural History Museum
28 Nov 2007
UPFRONT secured the celebrity guests for the launch of 'The Vault' at The Natural History Museum on Wednesday 28th November 2007, 7-9:30pm Cromwell Road, London, SW7 5BD.
Guests were invited to the VIP launch of 'The Vault', a new permanent gallery at the Natural History Museum, where both fashionistas and fans of gemstone geology were able to discover nature's masterpieces. The gallery reveals the stories behind some of mother nature's most rare, unique and valuable treasures through a dazzling collection of the finest gems, crystals and metals from around the world.
Highlights of the collection include an extraordinary pink gem from Madagascar, an incredibly rare orange 'padparadscha' sapphire from Sri Lanka and the Aurora collection – a group of 296 naturally coloured and exceptionally rare diamonds, ranging from emerald green and lemon yellow to blood red and lavender blue. Precious metals and even one of the world's most rare Martian meteorites will be on display in this stylish, contemporary new gallery which beautifully contrasts with the existing Victorian mineral hall.
Celebrity guests included: Dame Helen Mirren, Gavin Turk, Anna Chancellor, Jasmine Guinness, Camilla Rutherford, Olivia Grant, Daisy De Villeneuve, Chloe Delevigne, Janet Street-Porter, Allegra & Ashley Hicks, Catherine Bailey, Grayson Perry, Alice Temperley, Jade Parfitt, Miranda Richardson, Poppy & Chloe Delevigne.
For further information on UPFRONT's celebrity services including guest list management please contact:
UPFRONT
39-41 New Oxford Street
London WC1A 1BN
T: +44 (0)20 7836 7703/7705 F: +44 (0)20 7836 7701
E: info@upfronttv.com W: www.celebritiesworldwide.com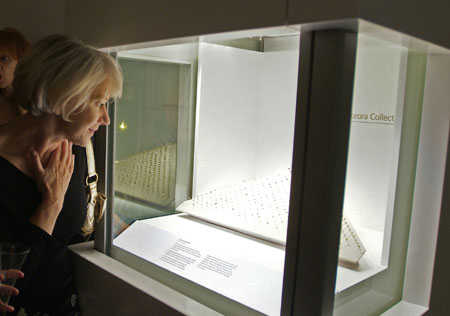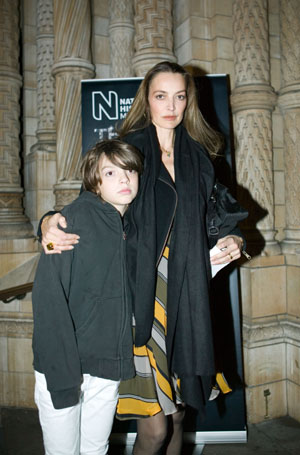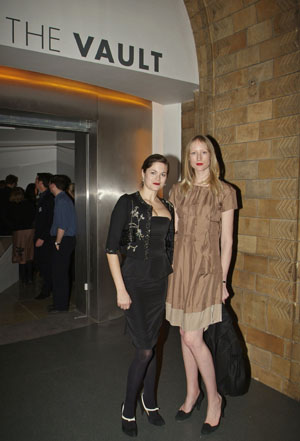 Jasmine Guinness & Jade Parfitt