MARTINA COLE'S THE TAKE
08 July 2009
On Wednesday 13th May 2009 at Curzon Mayfair, 38 Curzon Street, London, W1J 7TY The cast and Martina Cole attended this keenly awaited world premiere of Martina Cole's 'The Take'
An outstanding human drama about love, power, violence and betrayal from MARTINA COLE'S THE TAKE adapted for screen by Neil Biswas (Bradford Riots, Second Generation, In a Land of Plenty).
A gritty East End drama set in the criminal underworld spanning from the height of Thatcherism to the birth of New Labour. The compelling serial brings to life this powerful and gripping family story with stylish and menacing imagery. Shot in stunning High Definition MARTINA COLE'S THE TAKE features an all-star cast including, Tom Hardy (RocknRolla, Band of Brothers) who won rave reviews for his recent portrayal of British criminal Charles Bronson in "Bronson". MARTINA COLE'S THE TAKE co-stars include Brian Cox (Braveheart, Bourne Supremacy, Deadwood), Charlotte Riley (Easy Virtue and ITV's Wuthering Heights to air in the autumn), Kierston Wareing (Leaving) and Shaun Evans (Teachers, Cashback).

Celebrities on The Red Carpet were: Camilla Dallerup, Cherie Lunghi, Hannah Sandling, Hugo Speer, Jocelyn Jee Esien, Laila Rouass, Michelle Collins, Richard O'Brien, Roxanne Mckee, Sharon Small, Shelley Conn, Tim Vincent with after show drinks at The Audley, 41-43 Mount Street, London W1K 2RX.
For further information on UPFRONT's celebrity services including guest list management please contact:

UPFRONT
39-41 New Oxford Street
London WC1A 1BN

T: +44 (0)20 7836 7703 / 7705 F: +44 (0)20 7836 7701
E: celebrities@upfronttv.com W: www.celebritiesworldwide.com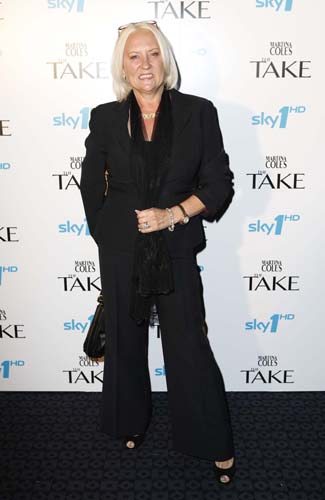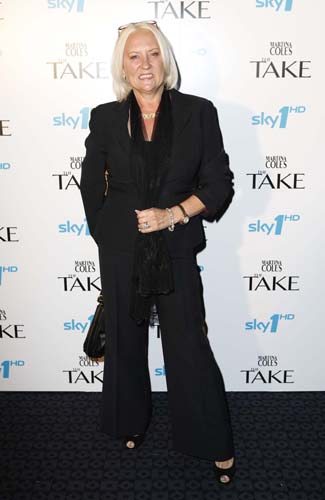 Martina Cole