Star Wars: The Force Awakens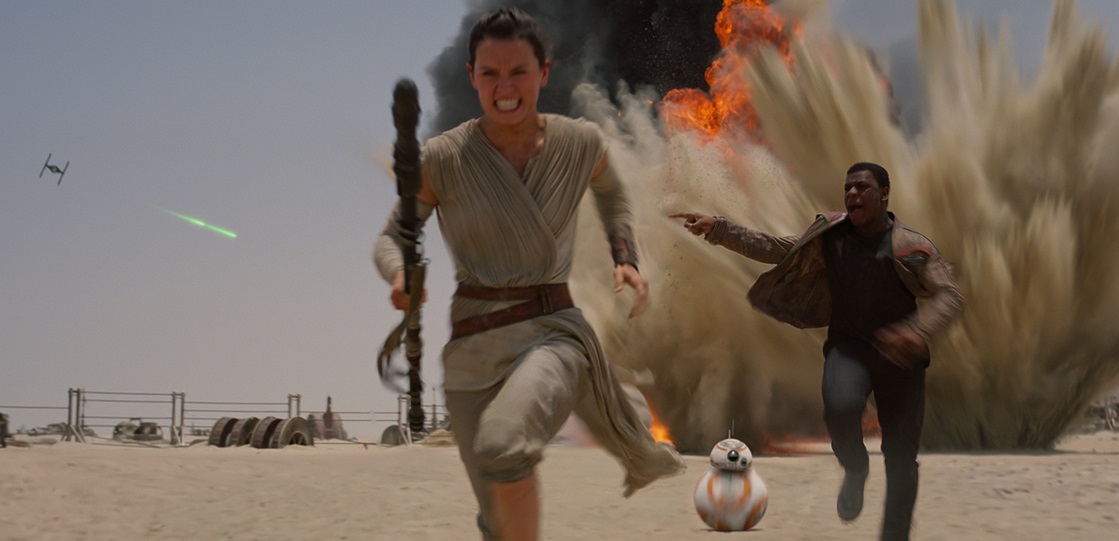 Daisy Ridley and John Boyega in Star Wars: The Force Awakens. DISNEY/LUCASFILM
J.J. Abrams and Disney's Star Wars: The Force Awakens is one of the most anticipated movies of the year.

Whilst there is a lot of secrecy behind the plot, we know the film is set thirty years after the 1983 installment of the George Lucas saga Return of the Jedi, in which Han Solo (Harrison Ford) defeats the Galactic Empire.
Favourites Carrie Fisher (Leila), Harrison Ford (Han Solo) and Mark Hamill (Luke Skywalker) are reprising their roles respectively, with newbies Daisy Ridley as Rey, a scavenger on the desert planet Jakku, Oscar Isaac as Poe Dameron, a Resistance X-wing fighter pilot, and John Boyega as Finn, a redeemed First Order stormtrooper, all taking on lead roles in the first of the sequels trilogy.
We'll also see a host of other familiar faces including Girls star Adam Driver as Kylo Ren, a dark warrior and commander of the First Order, Game of Thrones' Gwendoline Christie as Christie Captain Phasma, an officer in the First Order; 12 Years a Slave star Lupita Nyong'o as pirate Maz Kanata; and Lord of the Rings star Andy Serkis as Supreme Leader Snoke, Kylo Ren's master and a powerful figure of the dark side.
Star Wars: The Force Awakens is set to hit cinemas in the UK on December 17 2015.
Check out the trailer below: