Stan Lee's Lucky Man - Sky One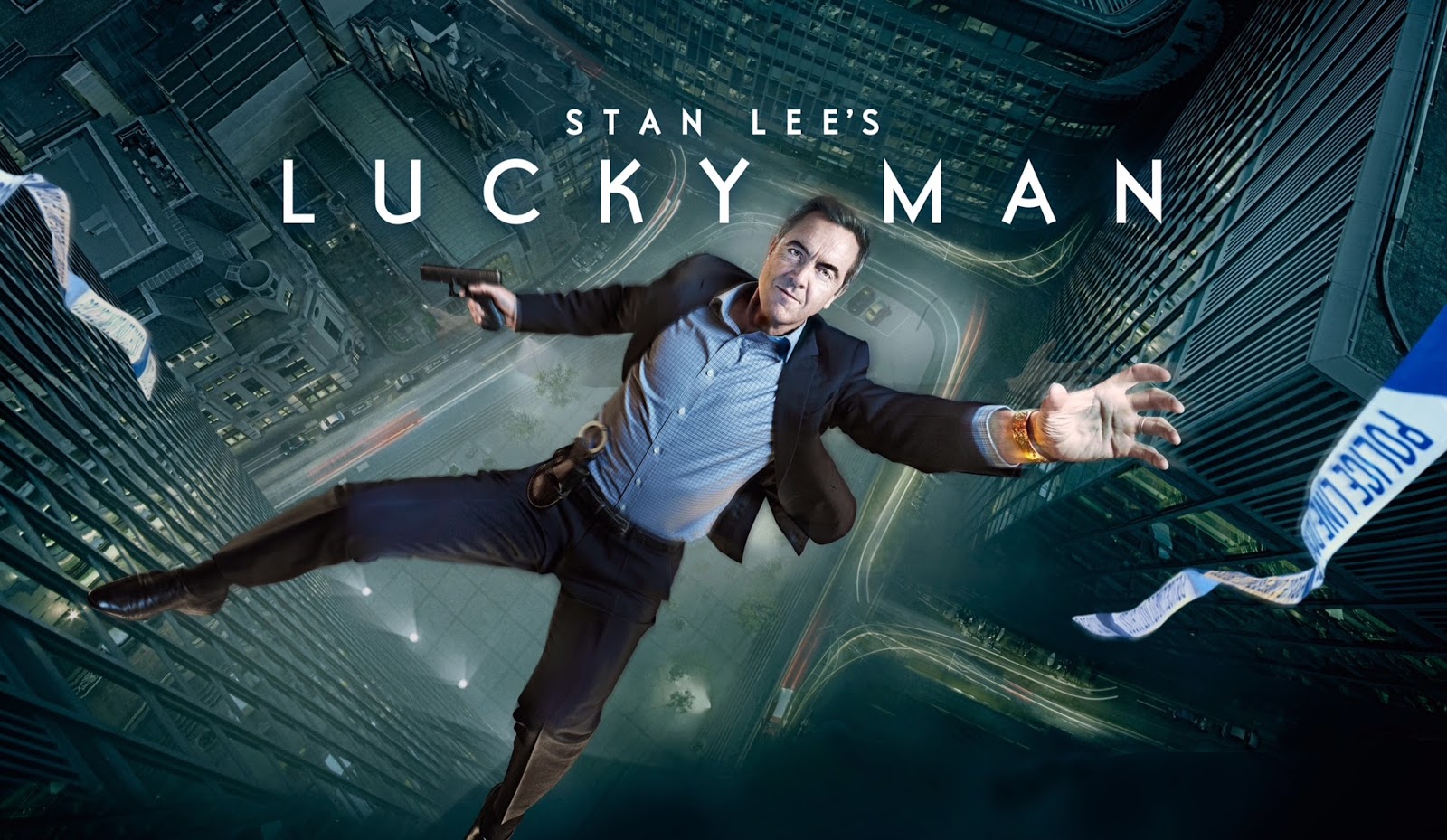 James Nesbitt in Sky One's Lucky Man
Stan Lee, the comic book legend behind Iron Man, Spider-Man and the X-Men, has created a brand new and different type of superhero for Sky One's new TV series Lucky Man.
The 10-part series will star James Nesbitt (The Hobbit Trilogy, The Missing) as London murder detective Harry Clayton, who is given an ancient bracelet by a mysterious woman that enables him to control his own luck.
This is good news for Harry who is down on his luck. His wife (Eve Best, BBC2's award-winning The Honourable Woman) and child have left him due to his gambling habit, and he has run up a huge debt to an underworld crime boss who is threatening to kill him.
Lucky Man will also star Sienna Guillory (Luther, Fortitude), Amara Karan (Wes Anderson's The Darjeeling Limited), Omid Djalili (Moonfleet, Pirates of the Caribbean), Darren Boyd (Spy, Fortitude, Case Sensitive), Jing Lusi (Holby City) and Kenneth Tsang (Die Another Day).
The series will serve as 92 year old Stan Lee's first UK television drama. He commented: "Luck has always been a fascinating subject to me, and I am excited to finally share that fascination with audiences around the world. With all the creative projects I have worked on, I sure am a lucky man myself and I am excited to be working with Sky 1 and Carnival Films on this latest project"
Sky1 director Adam MacDonald described Lucky Man as "mysterious, thrilling, energetic … a visually striking crime thriller".
Lucky Man will premiere on Sky One on January 22 2016 at 9pm.
Check out the trailer below: