WARNER BROS. PICTURES CASTS GERARD BUTLER TO STAR IN "300," TO BE DIRECTED BY ZACH SNYDER AND PRODUCED BY ATMOSPHERE PICTURES MM AND HOLLYWOOD GANG PRODUCTIONS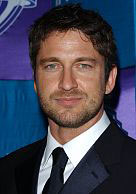 BURBANK, CA, 8 August 2005 -- Gerard Butler (Phantom of the Opera, Laura Croft Tomb Raider: The Cradle of Life, Timeline) has been signed to star in 300, the film version of Frank Miller's epic graphic novel. Zach Snyder (Dawn of the Dead) will direct. The announcement was made today by Jeff Robinov, President, Production, for Warner Bros. Pictures. Principal photography will begin October 17th in Montreal.
Using hyper-real renderings similar to Miller's own graphically stylized illustrations, the film tells the true story of 300 elite Spartan warriors led by their fearless king Leonidas (Butler), who thwart the charge of Xerxes and his massive Persian army at the battle of Thermopylae. Facing insurmountable odds, their valor and sacrifice inspire all of Greece to unite against their Persian foe, leading to the origins of democracy.
Gianni Nunnari will produce for Hollywood Gang Productions and Mark Canton for his Atmosphere Pictures MM, along with producers Bernie Goldmann and Jeffrey Silver. Snyder and his writing partner, Kurt Johnstad, adapted Miller's book, with a previous draft having been done by Michael Gordon. The executive producers are Frank Miller, Deborah Snyder and Craig J. Flores, and the co-producer is Steve Barnett. Warner Bros. Pictures Senior Vice President, production Greg Silverman and Creative Executive Geoff Shaevitz will oversee the production for the studio, which will distribute the film worldwide.
Gianni Nunnari: "From the day I gave Frank Miller's graphic novel to Zack Snyder, I knew that he was the right filmmaker to bring this unique story to the screen. His innovative, energetic vision, combined with his Spartan-like determination to get the picture made, will undoubtedly result in a cool, contemporary depiction of Miller's novel images."
Mark Canton: "We are pleased to be doing this extraordinary project with Alan Horn, Jeff Robinov and their colleagues at Warner Bros. Pictures. The combination of Frank Miller's trademark style, Zack Snyder's creative vision and our international ensemble cast, headed by Gerry Butler, will make this movie exciting for audiences of all ages all over the world, as it is the most entertaining way to tell the story of the 300 Spartans."
Bernie Goldmann: "As Frank Miller did with his stunning graphic novel, we endeavor to re-invent the Sword and Sandal genre. With Zack Snyder and Gerry Butler, we will make a movie unlike any you have ever seen before."
Names In The News Archive