Vanessa Feltz - 'True Lives'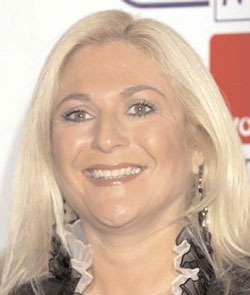 Vanessa makes a welcome return to ITV
Brand new daytime series, recorded at 'The Hospital' on Endell Street in Covent Garden, London, every Thursday & Friday at 1pm and 4.45pm from 31st August & 1st September until 28th and 29th September 2006. Being broadcast from 13th November, 12.30pm

The doyenne of chat Vanessa Feltz returns to ITV to front an exciting new daytime show. Vanessa's 'True Lives' features real people, leading extraordinary lives, with amazing stories to tell.

This brand new series is a fascinating insight into the lives of everyday people. Each show runs the gamut of human emotions that at times, viewers will find shocking, moving and surprising. Each human-interest story covers an extremely broad spectrum, from commitment issues and teenage alcoholism to spiritualism and over age sex!
During the first week of shows - filmed in 'the round' at a fantastic modern studio setting - Vanessa will be finding out the real stories behind the Miss Marple of the spirit world, the man who has five children all with different women, the granny who is a porn star, and the woman who married a man serving time for murder.
Vanessa said, "I'm absolutely thrilled and bowled over to be coming back to ITV for what I hope will be an interesting, stimulating and exciting new series".

"I've been on one hell of a roller coaster ride in my personal life; I lost my mum, my husband walked out on me and I had to brave the dating scene, I lost loads of weight - and then put it back on again and I've also found myself out of work. It's all helped me to learn a lot about being a survivor and I think will really help me to engage with and relate to the guests on the show in a way that I just wouldn't have been possible when I first started out as a presenter and host."

As the guests reveal their gripping stories the studio audience are invited to respond, sometimes with surprising results…. Playing the Devil's Advocate, Vanessa is on hand to listen to each guest as they talk candidly about their life.
From the bizarre to hilarious, tragedy to elation, apathy to concern, Vanessa's brand new topical show allows viewers to form an objective opinion of someone who may live right next door!
Names In The News Archive