Shayne Ward - Album Launch
Thursday 13th April 2006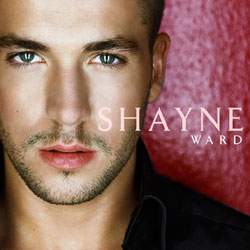 SHAYNE WARD TO PERFORM FREE CONCERT IN MANCHESTER'S ALBERT SQUARE ON 17TH APRIL
15,000 expected for free concert marking the release of his debut album.
On 17th April Shayne Ward will be making a welcome return to his home town of Manchester for a day of special events in the City. Among the highlights, Shayne will be celebrating the release of his debut album "Shayne Ward", released on the same day, by performing a free concert in the city's Albert Square, to say thank you to all his fans for their support.
With a packed itinerary, the day kicks off in style with Shayne hosting Manchester's biggest breakfast show on Key 103. Afterwards, Shayne will travel in convoy to Albert Square where a huge stage will be erected so that everyone can catch a glimpse of him. He will perform five songs, including his record-breaking, double-platinum single 'That's My Goal,' as well as his new single, 'No Promises' which comes out a week before the album on 10th April.
Several of the city's major roads leading into the square will be barricaded off as at least 15,000 fans are expected to turn up on the day. Fans are being strongly advised to arrive as early as possible, so they are not disappointed, as the square will reach full capacity very quickly.
X-Factor judge and Shayne's manager, Louis Walsh, will be present to introduce Shayne for this very special event. After the performance, Shayne will head back to Key 103 to co-host the drive-time show.
'Shayne Ward' is released on 17th April
Click here to buy 'Shayne Ward - Shayne Ward'
Names In The News Archive