EP's Doors Re-Open
Wednesday 26th July 2006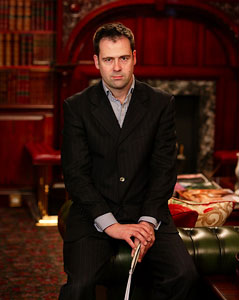 SUPERBRAND RETURNS
EP's doors re-open
Murray Harkin, the former business partner of the Countess of Wessex, has left Brighter PR to re-open EP – one of the most successful entertainment PR brands of the nineties.
Harkin was part owner of the original EP with Tony Fitzpatrick and Jason Pollok before relinquishing his interest to launch RJH with Sophie back in 1997.
Previously EP worked with some of the highest profile entertainment brands including: Cybill, Anne & Nick, Baywatch, The Morning on BBC 1, CITV, Disney Channel and Joan Collins to name but a few.
EP has opened up offices in trendy Hoxton and is currently recruiting at all levels. Harkin owns 100% of the newly formed EP – and is currently talking to a number of investors. A chairman is yet to be announced.
Harkin retains an informal relationship with Brighter PR and will continue to work with Debbie Flynn and Steve Dunne on a number of projects where an entertainment or celebrity contribution is required. Harkin will continue to sit with Flynn on the Just a Drop Fundraising committee where they both met.
The new EP will work across a range of industry sectors including: travel, health and beauty, entertainment, media and events. Harkin will continue to represent Veladail Hotels which includes Flemings Mayfair, Down Hall Country House Hotels and Bushey Park Golf Course but under the new guise of EP.
EP will also launch a caretaking service for people caught up in red top tabloid stories – helping them to regain some sense of normality after having their lives disrupted.
Names In The News Archive