Interview with Celebrity Fashion Stylist: Caroline Watson
By Christina Adamidou
February 2011
Caroline Watson is the kind of person you meet for the first time and you feel you've known for years.
With 13 years of experience under her belt, dressing some of the biggest names in the business such as: Victoria and David Beckham, Britney Spears, Kanye West among many others, touring with Simon Cowell's recent pop sensation JLS, and the woman behind the wardrobes of some of the biggest music videos and TV commercials, this celebrity fashion stylist from South London has come a long way.

Based in LA, but travelling to London upon client request, we catch up with her in an exclusive interview, as she discusses her life as a stylist, advice on how to succeed in the industry, and some useful styling tips.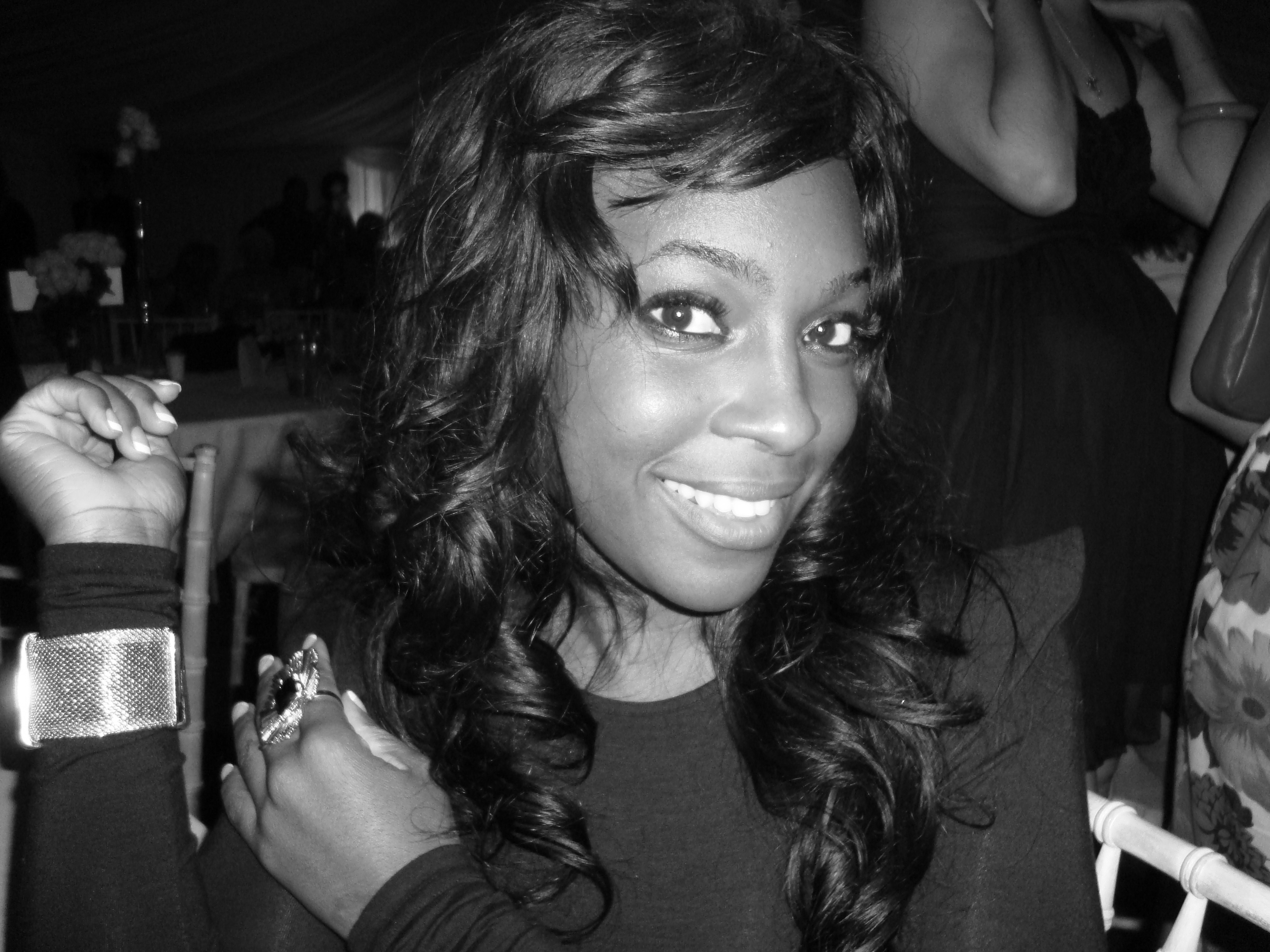 What made you want to become a fashion stylist? How did you get started?
It's so weird, but even from such a young age, I always knew I wanted to dress famous people. I got the opportunity to do some work experience with Seta Niland who was married to one of my father's clients, and I became one of her assistants. I absolutely loved it! From then and there, I knew that's what I wanted to do. I started out at the London College of Fashion for a couple of months. I admit I was a bit of a dropout, I'm not saying kids should do that, stay in school! But I felt that the course I was doing just wasn't for me. There was this huge fashion guidebook I call a 'bible' at my college though, and I found all these contacts for all these stylists and agencies. I send out about 30 letters and I remember only getting 2 responses! I ended up going through an agency, and there was a stylist at the time there called Greg Faye. He used to style every celebrity you could think of and he was like my idol. Then I just started doing my own thing until I landed my first proper job with the boy band, Blue. And I suppose the rest is history.

How was it working exclusively for Blue then?
It was my chance to get my foot in the door, work with a band who was just starting out, which later went on to become a phenomenon in the UK, Asia, the rest of the world. While I was in South Africa shooting a video with the boys, I randomly got a call from Dolce & Gabbana a couple of years later, saying that they'd love to work with me and help style the boys. It was a good chance to market and brand, the boys and Dolce & Gabbana too. I was basically with Blue from day dot to the finish. Then Simon [Webbe] went off to launch his solo career so I helped him with that. We were flying out to LA for photo shoots, and video shoots, so that was also my first taste of Los Angeles really; seeing what it was all about. When the Blue thing and Simon thing ended and with the music industry kind of dipping, I still wanted to continue styling and I just thought I probably should just move to LA and so I did!
What do you miss most about London when you're 'across the pond'?
God, I miss London! I think after living for 2 years in LA, you do get homesick. First and foremost I miss my friends and family, I miss the realness of London, the vibe you know, being able to go down to the pub, watching football...Even though I do have a great group of friends in LA, I do miss catching up with my girlfriends in London over drinks. To be honest, in LA, I have an amazing lifestyle – every morning the sun's shining, you can go to the beach, go to Santa Barbara, Palm Springs for the weekend, you drive everywhere, it's amazing, don't get me wrong! I live in Hollywood, and believe me, Hollywood is everything that you see on the television. There's nothing made up about what you see on for instance a Channel 4 or ITV documentary. LA is as crazy as you see it and that's what I love about it! But I am still a Londoner!

In terms of style, what is the biggest difference between LA and London?
A lot! Well, I'm known as a menswear stylist, but in LA the older guys' fashion in particular is not very good, the fashion capital of the US is still New York. But strangely enough, all the stores in LA (Barneys, Bloomingdales) which are the equivalents of Selfridges and Harrods out here, they all have all the top European designers – they have the Dior, Alexander McQueen, they have everything. But, it's weird that the men don't actually dress in that way. But what I do like about Los Angeles is that you can literally get anything. For a stylist, you have access to all these stores, get everything made within 24 hours, get a tailor to come onto the set, it's amazing.

Who are your favourite celebrity style icons?
I have quite a few! Kanye [West] I absolutely adore and I love David Beckham and Jamie Redknapp. They all carry themselves so well. David could wear like a bin liner and it'll look amazing and I don't know who does Jamie's [Redknapp] tailoring, but he always looks so prim and gorgeous. I love Ryan Kwanten [True Blood actor] and Jude Law is amazing. Victoria Beckham is honestly my idol. She knows what she likes, and what she doesn't.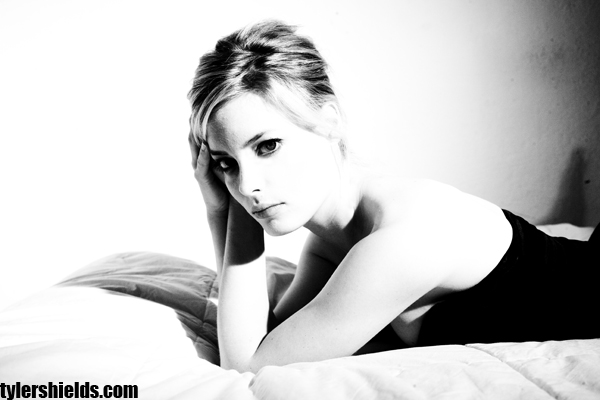 Photo published courtesy of Tyler Shields

What defines 'style' for you?
Individuality – wearing the clothes and not letting the clothes wear you. Looking amazing from top to bottom. It could be with the right shoes, the tailoring on a suit, so every time you walk out it just looks hot. There are people out there with quirky styles, classic styles, and then there are people who like to be laid back and wear a track suit all day. And so the job of a stylist is to enhance that. I don't like to change my client's looks completely, I just want to enhance their own style and make them feel comfortable and make sure they look and feel amazing all the time.

With London Fashion Week approaching, will there be any shows that you'll be attending?
Yes, I'll be checking out the designers as well as the new designers as well so you'll be seeing me around. I'm looking forward to seeing the Burberry and Christopher Kane show. I also want to see some of the many talents out there, and so if I can see a new designer's jacket and put it on a celebrity then I'm all for it. There have been people out there who have helped me to get where I am and so if I have the chance, I cannot wait to return the favour.

How would you describe your personal approach to style?
I would describe my style to be classic and chic. I love a good red nail polish; you can't go wrong with red. Everything I own is very streamlined and although many girls change bags according to the season, I've always stuck to my LV bag; I am obsessed with Louis Vuitton. They call me the Louis Vuitton junkie!

Do you have any style predictions for this Spring Summer?
I would imagine a lot of colour. Biker jackets and floral prints are going to be big. I'm definitely into green at the moment as we've seen from the Golden Globes recently.
Working with some of the biggest names in the business, what has been your client highlight to date?
I think back in the day working with Victoria and David Beckham would still be my favourite. Then again, I loved working with the JLS and the Blue boys and the realness of them. But I think working on the Britney Spears project was by far my biggest 'wow' moment.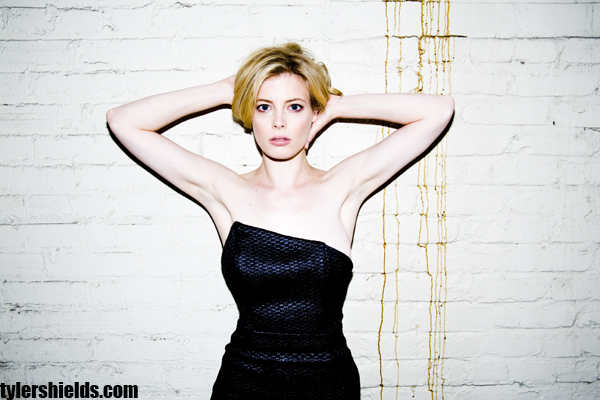 Photo published courtesy of Tyler Shields

Do you have any style tips and pointers that you can give to our Celebrities Worldwide audience?
Girls, a simple black dress is essential and men should own at least one fitted one-button or two button-suit. There's no need to wear baggy clothing which automatically make you look bigger than what you are. Keep it tailored and trimmed.

Looking back on your teen years, is there anything you used to wear back then but would never be seen in now?
It's weird but I used to wear Doc Marten boots all the time. I'd rather be caught dead than be seen wearing something like that now!

Do you style exclusively for celebrities or do you work with 'regular people' too?
I mainly do celebrities, but I do get the odd phone call from friends or family and stuff like that. I like the creativity of having your finished work seen on TV or on a product. To be honest when people do ring me up, I tend to make excuses simply because I don't see it as work when I am with them, so I'm like, no shopping today, this is my day off!
Lastly, what do you advise newcomers who want to break into the celebrity fashion / entertainment styling industry?
Be proactive. Be prepared to work for free, get a placement, holidays, weekends, whatever you can do and try not to take things too personally. I believe you should work hard, be passionate about what you do, make good contacts and always be nice because you never know if or when you will need that person. Set your own goals and don't take anything for granted. It's a very weird but wonderful world to get into, but it really does have its rewards once you're in.

Follow Caroline on Twitter: CarolineWatson_
You can check out her website: https://www.caroline-watson.com/
Names In The News Archive