The Monuments Men Review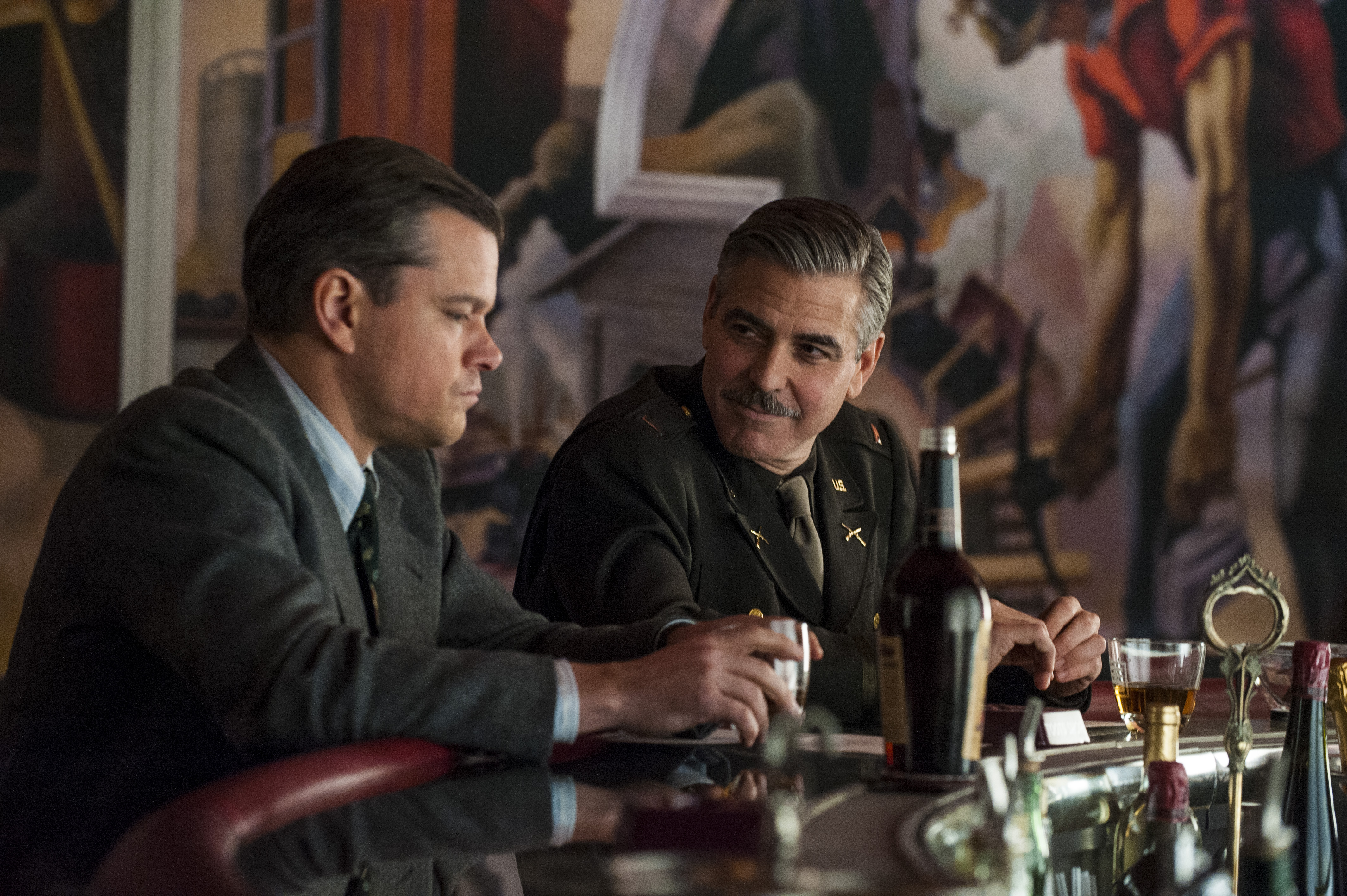 By Sophie Mahon
14/02/2014
Director: George Clooney; Writers: George Clooney, Grant Heslov; Producers: George Clooney, Grant Heslov; Starring: George Clooney, Matt Damon, John Goodman, Hugh Bonneville, Bill Murray, Bob Balaban, Dimitri Leonidas, Jean Dujardin, Cate Blanchett; 118 min.

From Hollywood heartthrob to esteemed director, George Clooney's latest directorial endeavour sees him produce, write and star in The Monuments Men. The film centres around the true story of Lt. Frank Stokes, a character based on the real-life art conservationist George Stout, a World War II platoon tasked by Franklin Delano Roosevelt with entering Germany in the closing stages of the war and rescuing artistic masterpieces from Nazi thieves, to return them to their rightful owners. In true Oceans 11 style, Stokes (Clooney) sets out to gather the perfect team for the mission before putting them through a grueling training regime and heading off to the front line.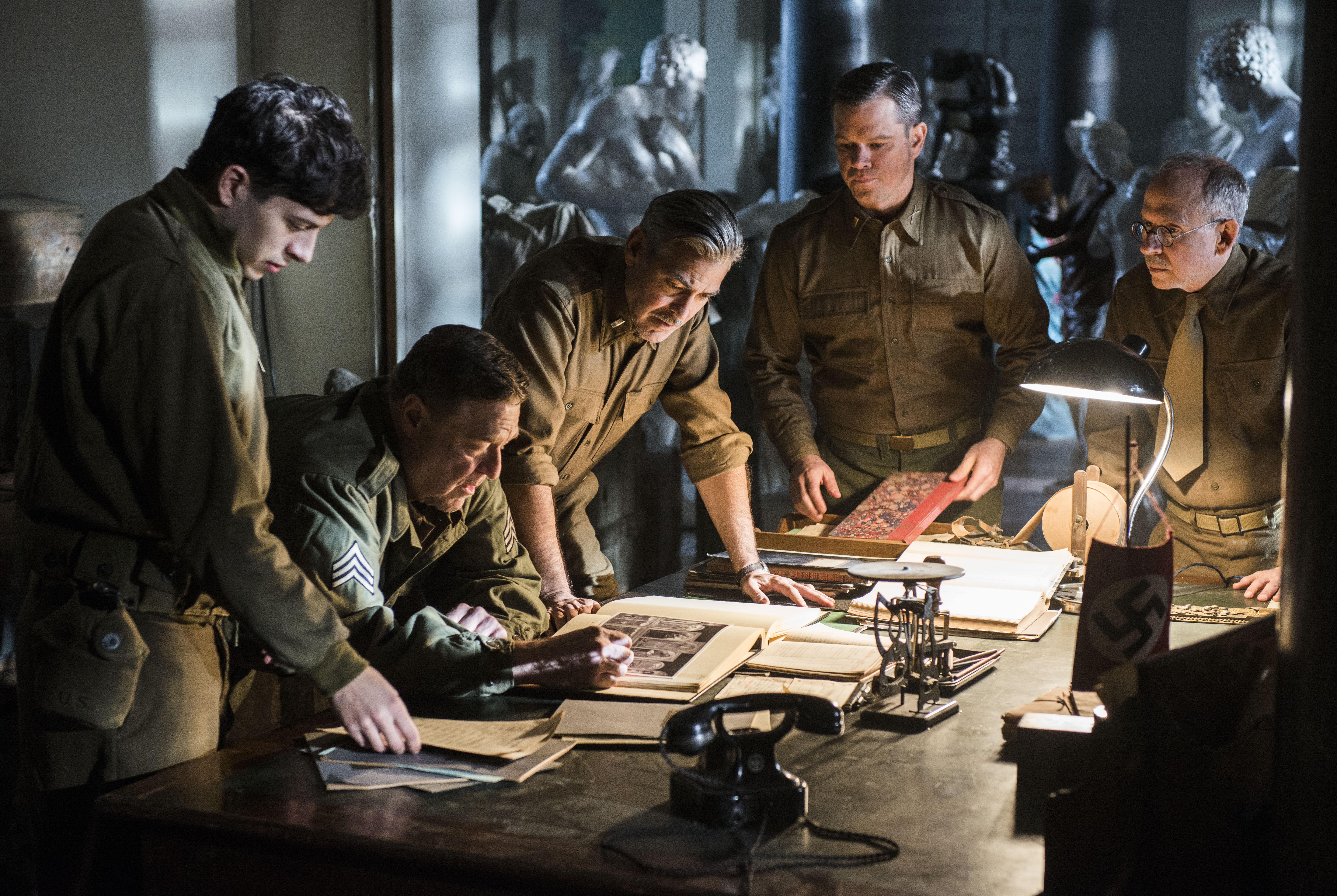 The team includes New York art curator James Granger (Matt Damon), architect Richard Campbell (Bill Murray), sculptor Walter Garfield (John Goodman), historian Preston Savitz (Bob Balaban), a French art instructor and dealer Jean Claude Clermont (Jean Dujardin), British academic and recovering alcoholic, Donald Jeffries (Hugh Bonneville) and a Jewish-German youngster named Sam (Dimitri Leonidas) who translates and drives. With a strong ensemble cast I expected big things.
The cast definitely works well on paper – one of the things that truly made me want to see this movie. There was certainly chemistry and banter between the guys on screen which adds an unexpected light-hearted element to the 1940s war movie. This made for a nice change when you look at other war films such as Pearl Harbour and Saving Private Ryan which are a little more depressing! Matt Damon was probably the highlight, his character Lt. James Granger was surprisingly charming and funny, with a running gag about his terrible French accompanied by fractured subtitles.
Being set in the war, I did expect some more emotional moments throughout the movie – although one that particularly stood out was an extended sentimental scene when Murray's character listens to a home recording of his granddaughter singing the Judy Garland hit Have Yourself a Merry Little Christmas. The song had no backing music which made the moment feel all the more special.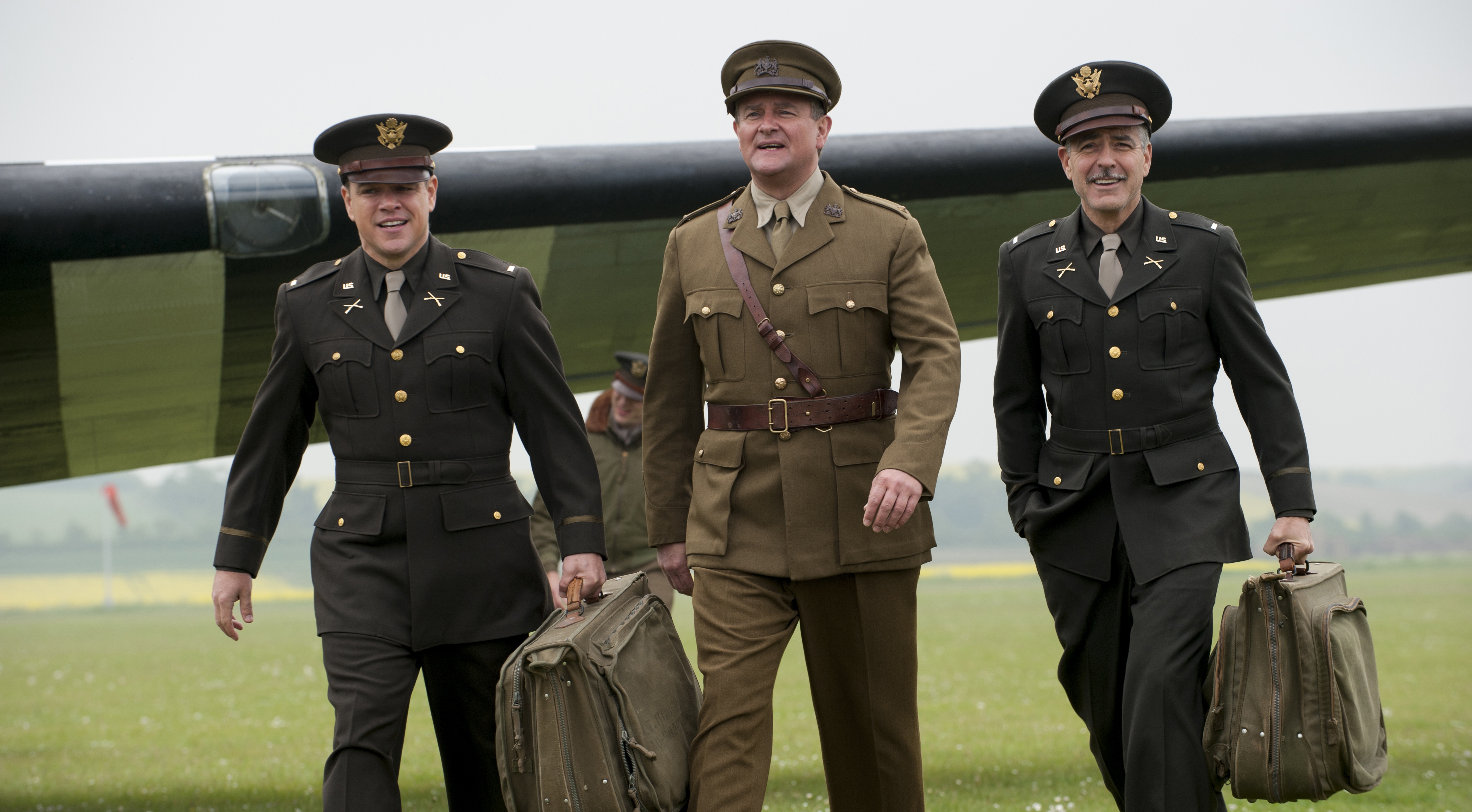 Rather than one major heist, we are shown a series of both big and little discoveries and encounters, which really highlights the reality of the huge and remarkable task at hand. On more than one occasion the team find themselves in life-threatening situations, which Clooney manages to make us laugh at rather than tense with fear and anxiety. Jean Claude and Walter are caught up in a shoot off which turns out to be a small boy playing with a firearm. James steps on a landmine which offers a nice moment of comradery between the gang when they refuse to leave him alone as he steps away – a scared Preston reluctantly agrees to stay which is particularly funny.
Maybe Clooney was being a little ambitious with The Monuments Men in trying to shrink this huge rescue mission into a 7-man band. In reality the mission included over 300 personnel and over five million works of Fine Art, Monuments and Archives were recovered from Germany. However, you have to admire that this is a real story, and it was interesting to focus on these 7 characters telling the tale.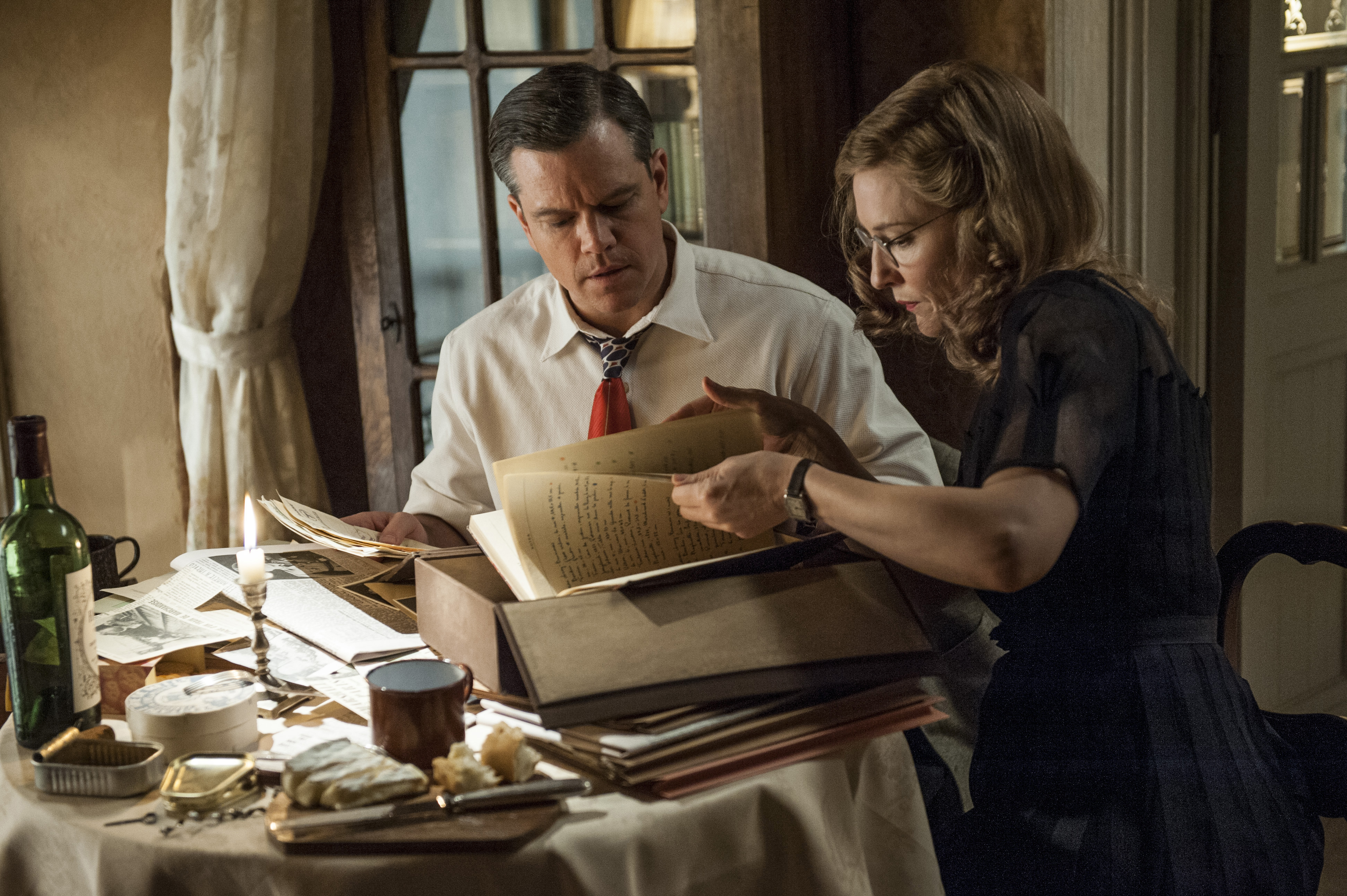 The film certainly explores some interesting themes surrounding the importance of art and culture. 'If you destroy an entire generation of people's culture, it's as if they never existed. That's what Hitler wants and it's the one thing we can't allow' Clooney tells us in one of his many inspired speeches. But more importantly, is art worth more than a man's life? For The Monuments Men the answer is yes. And whilst the film could have done a little more to dramatically convince me so, the message was certainly received. If you didn't already, by the end of the film you will definitely have a new appreciation for the importance of art and culture on our generation.
The Monuments Men is out in cinemas on 14th February 2014.
Check out the trailer and new clips below!
*NEW CLIP* - Putting The Team Together
*NEW CLIP* - German Cottage
*NEW CLIP* - John Wayne
Reviews Archive