Blue Jasmine DVD Release: Review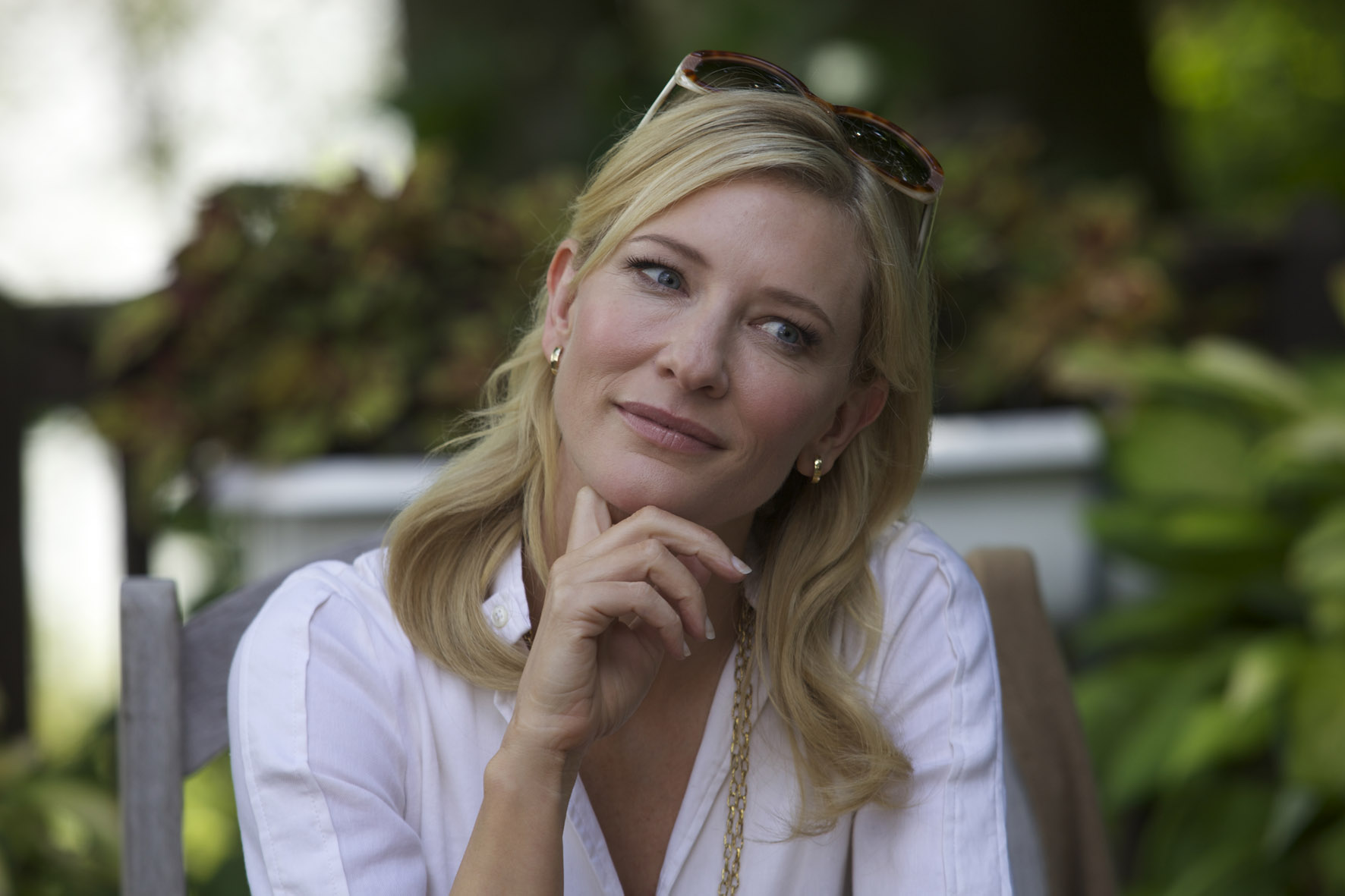 By Sophie Mahon
19/02/2014
Director: Woody Allen; Writer: Woody Allen; Producers: Letty Aronson, Stephen Tenenbaum, Edward Walson; Starring: Cate Blanchett, Alec Baldwin, Sally Hawkins, Bobby Cannavale, Louis C.K, Peter Sarsgaard, Michael Stuhlbarg, Andrew Dice Clay; 98 min.
Woody Allen's Blue Jasmine is a well written and entertaining drama which explores the struggles of a Manhattan socialite, forced to make a fresh start in a working class world. Cate Blanchett leads the cast as Jasmine in an outstanding performance which really makes this sad-comedy worth watching.

The film begins with Jasmine, a now penniless widow, making her way to live with her divorced sister Ginger (Sally Hawkins) in her cramped apartment in San Francisco. In a series of flashbacks we soon discover her former life of wealth, elegance and designer handbags – something she is clearly struggling to let go of as Ginger interrogates how she can afford to fly there first class with no money. An erratic Jasmine avoids her questions with a cracked smile… as she sets down her Louis Vuitton luggage.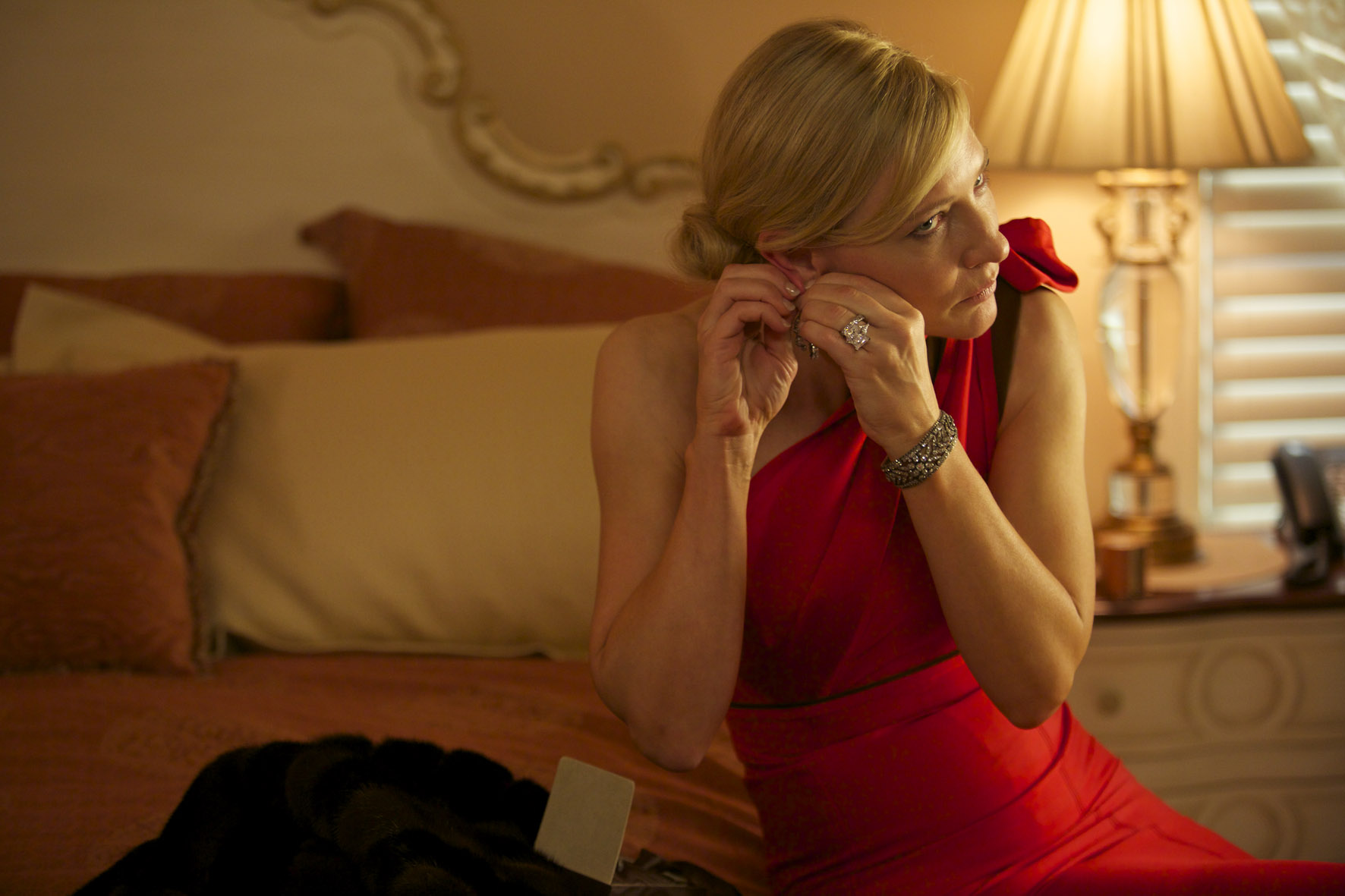 We later learn that Jasmine's immensely rich husband Hal (Alec Baldwin) was a handsome, successful financier, which funded the lifestyle she relished in. Hal is sent to prison for fraud soon after Jasmine discovers his adultery which has been going on for a number of years, setting her on a long path of destruction. Alone and forced to make the transition into a world completely alien to her, Jasmine is depressed, or to put it: blue.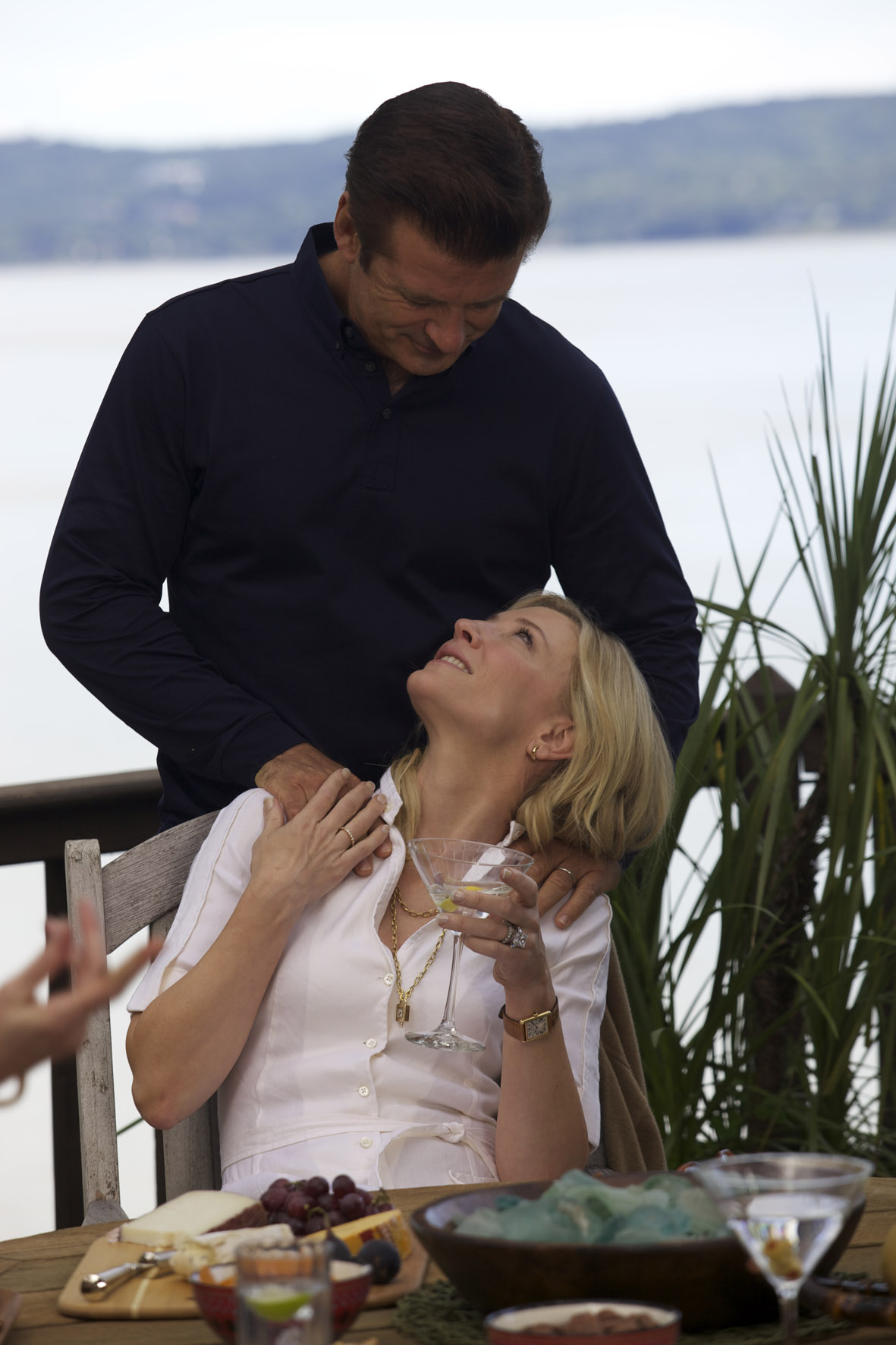 Wanting to get her life back on track and move on, Jasmine decides to become an interior designer. As a former trophy wife with no skills she must first take a computer class, meanwhile, she is forced to take a job with a dentist Dr. Flicker (Michael Stuhlbarg) who pesters her with unwanted sexual advances.
But the reality remains that Jasmine has never had any real money of her own. She and Ginger were adopted, and by marrying Hal, she was swept away by the opportunities that came with his wealth. One flashback shows Ginger and her then husband Augie (Andrew Dice Clay) visiting Jasmine and Hal in New York, although it is apparent that spending time with her family is a difficult chore, instead offering them a personal driver for the day and Ginger a designer handbag. It's interesting to see the disparity between Jasmine and Ginger's characters – the different levels of compassion from two sisters of different classes. Even though Hal ultimately caused the breakdown of Ginger's marriage, she still welcomes Jasmine to stay in her home.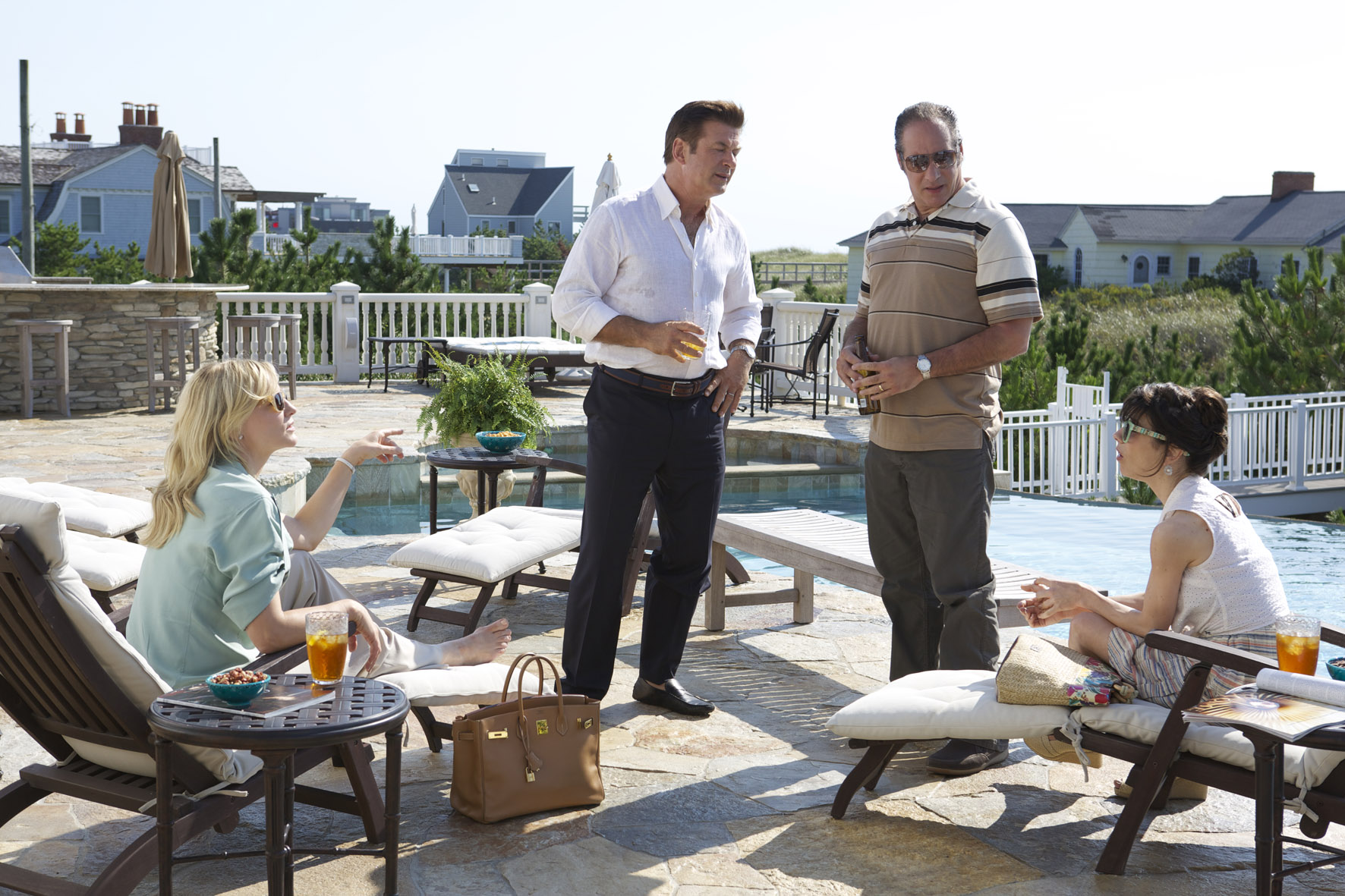 Things begin to look up when Jasmine starts dating wealthy congressman Dwight (Peter Sarsgaard), although we see that after everuthing that has happened, she hasn't really changed as her desperation for status and wealth are more apparent than ever. For a while it works as Jasmine is on the verge of getting her old life back - so close she can almost taste the champagne bubbles. However, by this point, she is a lost cause - addicted to alcohol and prescription drugs, she also has a peculiar habit of talking to herself. Jasmine is a tragic sociopath and a truly exhausting character whose misery is truly apparent in the final moments of the film.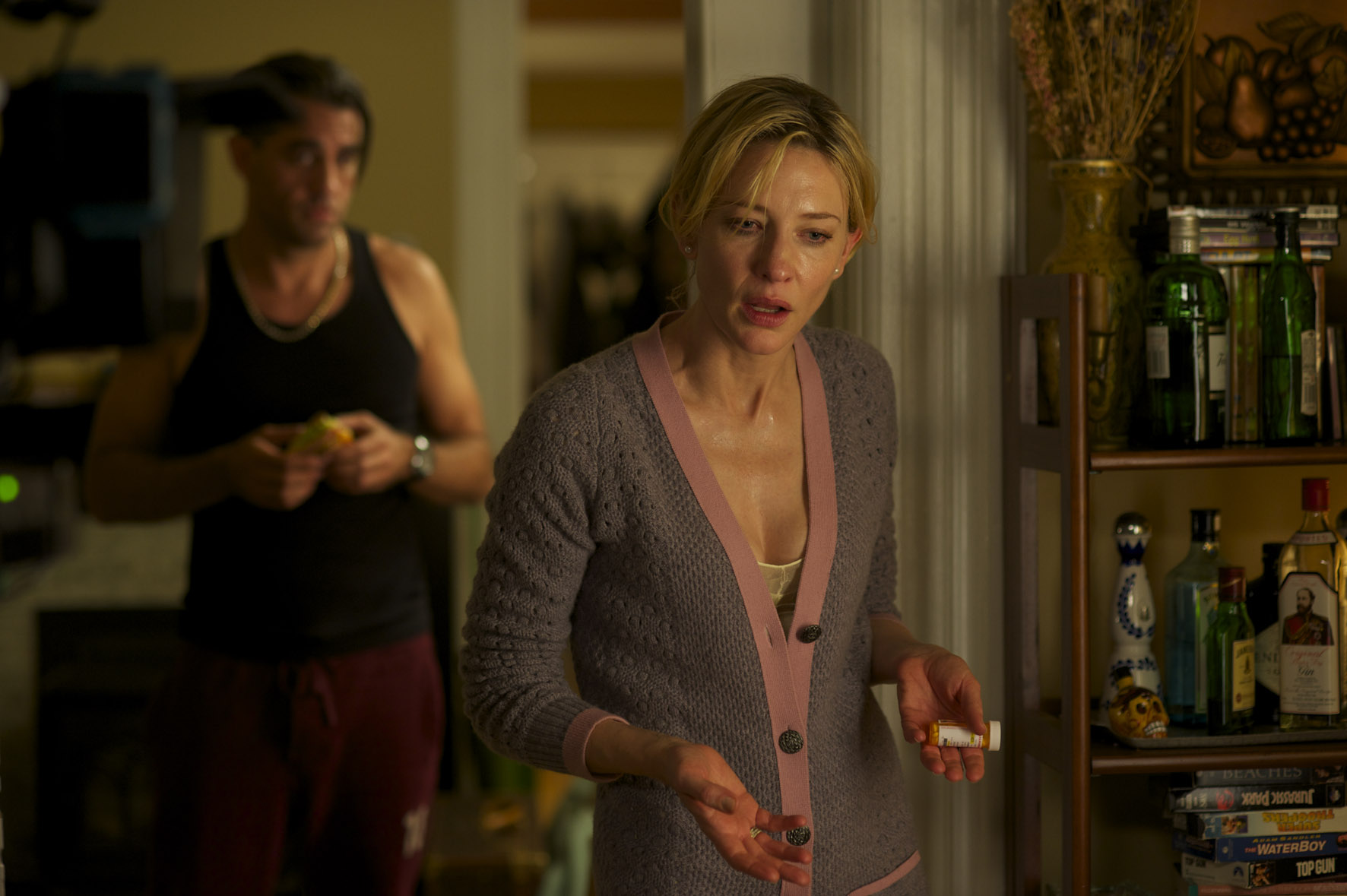 Writer-director Woody Allen interlaces scenes of the past and present throughout the entire film which provides a fantastic and constant juxtaposition of the two Jasmines and her two opposing worlds: the extravagant privileges versus the dawning realities of a life without money. In a film filled with depth and sorrow, tragedy certainly outweighs comedy in Blue Jasmine, and a few more laughs or moments of optimism wouldn't have gone amiss. However, to do so may take away the film's charmingly dark satire.
Allen, now in his seventies, has produced a satisfying and absorbing film – a witty and sophisticated tale, and it is clear why Blanchett won Best Actress at the BAFTAS on Sunday (16 February) for her portrayal of this richly detailed character.
Blue Jasmine is out on DVD and Blu-ray.
Check out the trailer and film clips below:
*CLIP* - Are You Having An Affair?
*CLIP* - Marriage Proposal
Reviews Archive