Cuban Fury: Out on DVD June 9 - Review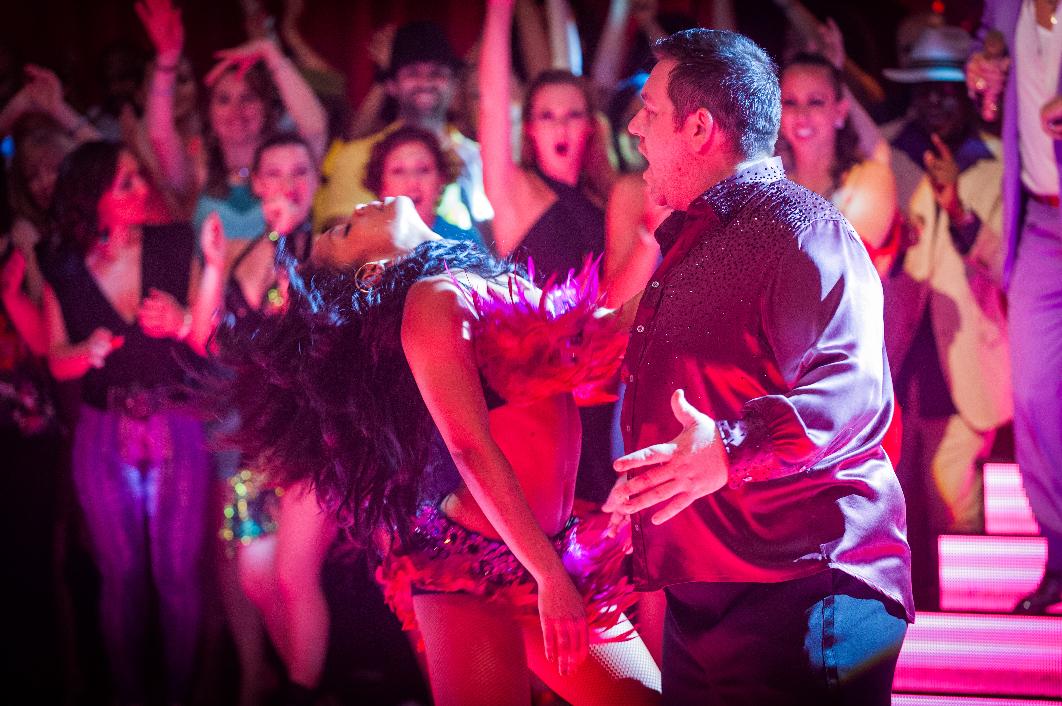 Sophie Mahon
29/05/2014
Director: James Griffiths; Producers: James Biddle, Nira Park; Writer: Jon Brown; Starring: Nick Frost, Chris O'Dowd, Rashida Jones, Olivia Colman, Rory Kinnear, Kayvan Novak
Nick Frost makes his debut as a romantic lead in Cuban Fury as Bruce Garrett – a shy, unloved and overweight industrial engineer with a hidden passion for salsa dancing. Bruce abandoned the glitzy world of salsa as a result of a freakish bullying incident when he was 13 which he dubs 'Sequin-gate', something he has struggled to move on from. "I don't dance!" he protests to his alpha-male co-worker Drew (Chris O'Dowd) at the office party thrown for their new American boss Julia (Rashida Jones).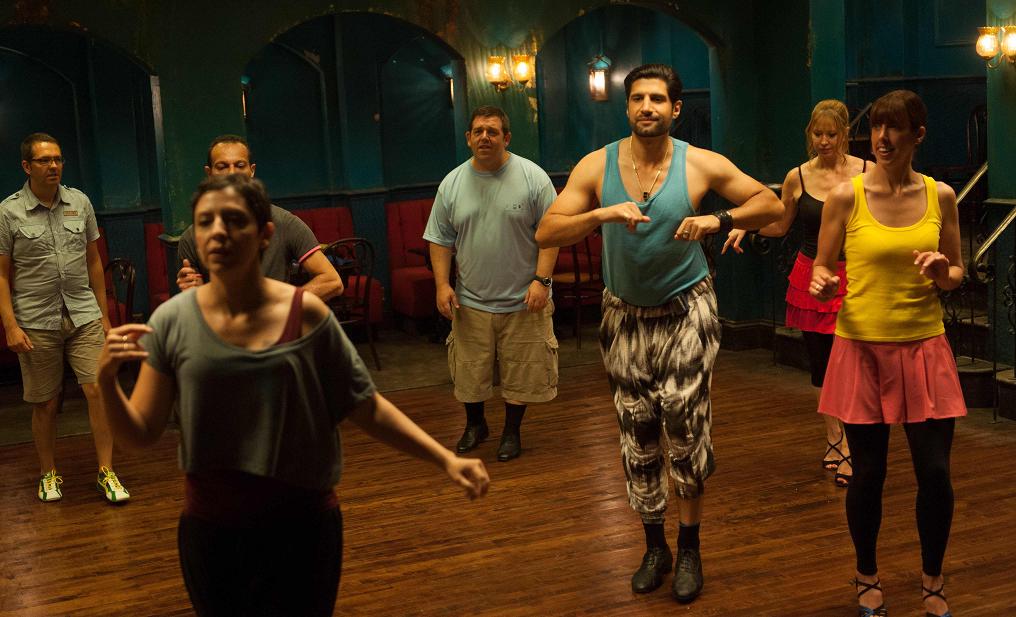 Drew and Bruce both take an instant liking to Julia – she's funny, beautiful and is a keen salsa dancer. In a bid to win her love over the sleazy wannabe-ladies-man Drew, Bruce reignites his passion for salsa. Unfortunately, as an out of shape, middle aged tubby man who hasn't danced in over 20 years, his skills aren't quite up to scratch. It's certainly fun to see Frost shake and shimmy his way back to the top of his game in three-quarter length cargo pants, black socks and heels.
Olivia Colman and Ian McShane make up the rest of the brilliant cast alongside producer-star Frost, as Sam, Bruce's sister and childhood dance partner, and Ron, his former dance instructor. Olivia Colman is naturally funny, as we have seen on and off screen, so it's a shame we don't see more of her throughout the film.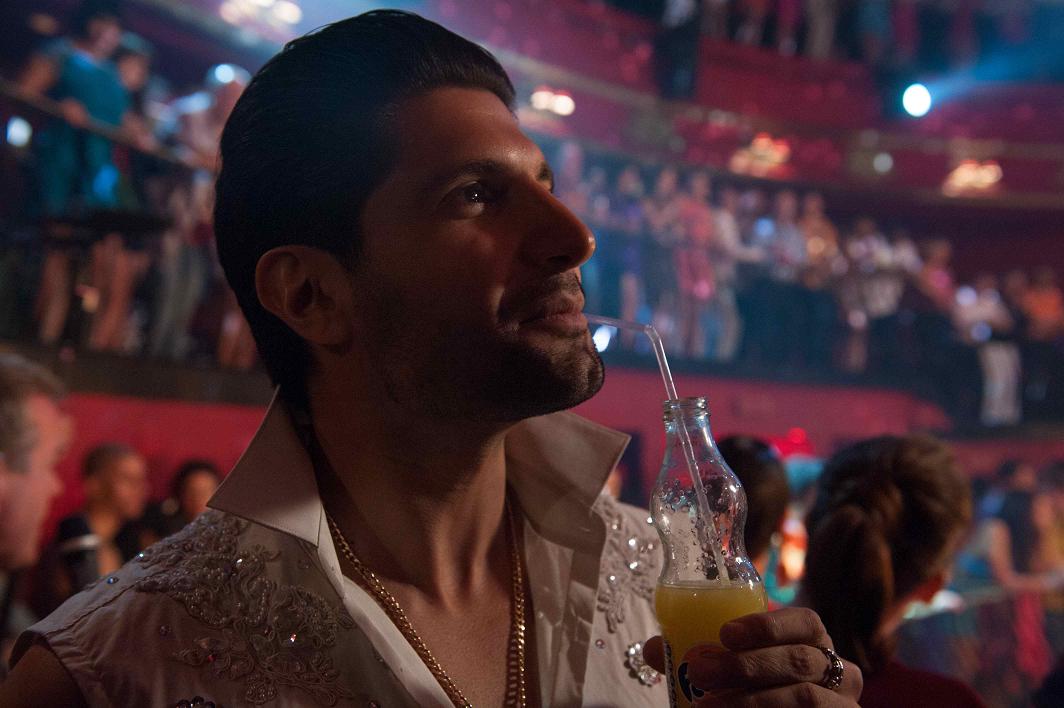 However, Facejacker star Kayvan Novak upstages the cast with his hilarious performance as an outrageously camp Middle Eastern salsa dancer called Bejan. After a shaky start when they meet, he soon takes Bruce under his wing, teaching him that a shaved chest, fake tan and the right material socks are all necessary components for a great salsa dancer. Equipped with new dance shoes and now a new makeover, Bruce is set to regain his confidence on the dance floor – and as a man.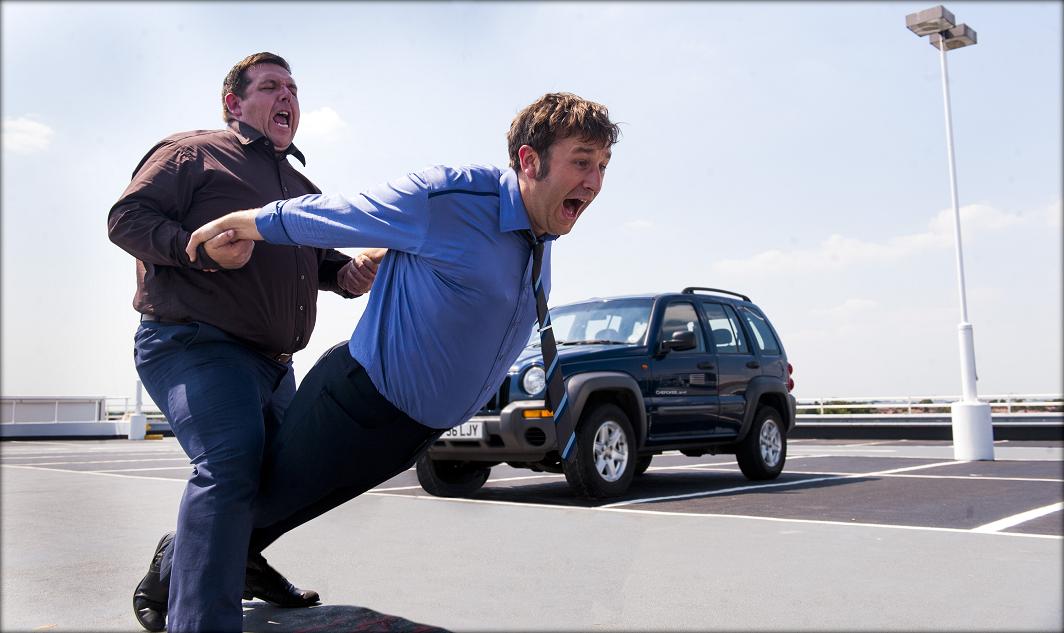 The highlight of the movie features an aggressively funny salsa-off between Drew and Bruce in the car park, which certainly brings in the most laughs. Frost's trusty movie-sidekick Simon Pegg tops off the hilarious exchange with a brief drive-by cameo appearance.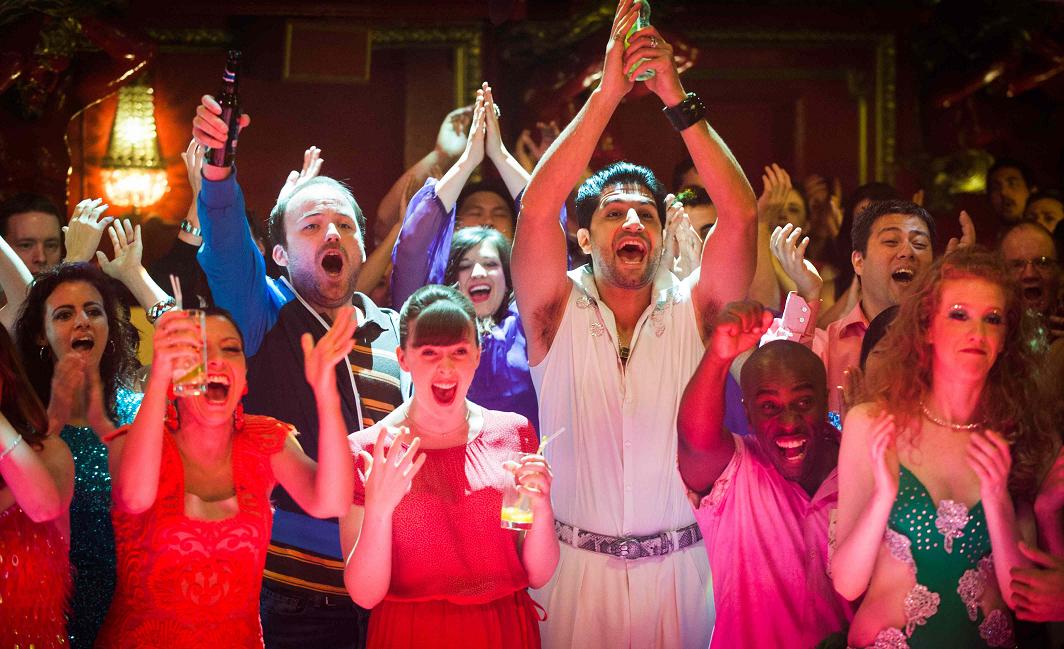 The team behind the likes of Shaun of The Dead and Hot Fuzz are also behind Cuban Fury, and whilst it doesn't meet expectations it is definitely a feel-good Brit-com with plenty of heart that will have you shimmying all the way through. It makes a nice change to see Frost as the leading man, and he certainly makes for a root-worthy hero. Whilst he isn't, let's face it, the best dancer, the film and its characters have enough charm to overcome diminished expectations.
Cuban Fury is released on DVD on June 9 2014.
Reviews Archive