Romeo and Juliet at The Royal Albert Hall: Review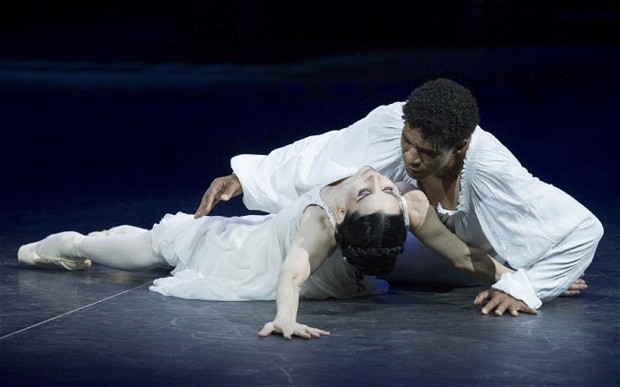 On what was a very warm evening, this summer solstice, I had the pleasure of witnessing the English National Ballet's production of Romeo and Juliet in-the-round at The Royal Albert Hall. Carried away once more by Shakespeare's infamous tragedy, this adaptation of Sergei Prokofiev's ballet delivered drama and emotion.
The story was built with grace and style, with highlights including the grand ball, which saw the masked cast members elegantly dressed in velvet costumes fill the stage dancing in unison, and the balcony scene, with captivating performances from the leads.
The juxtaposition of love, hate, agony and ecstasy was expressed through the movement of an impressive cast, whilst the constant brilliance of the full orchestra invoked the all-encompassing atmosphere. From the use of red light, illuminating passion and anger, to the glistening candle light in the final act, the detail and beauty of this production within the setting of the Royal Albert Hall made for a very enjoyable performance.
Reviews Archive