Ashley Parker Angel - 'Soundtrack To Your Life'

Thursday 8th June 2006
By Philip Ellwood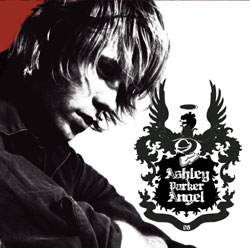 'Soundtrack To Your Life' is the debut solo album from former O-Town singer Ashley Parker Angel. O-Town were the original reality TV group and were formed on the ratings winner 'making The Band'. The band's debut album was a great success in the US and big things were predicted for the group. However things didn't go to plan and after the lacklustre performance of the second O-Town album the band split. Angel was determined to try his luck at a solo career once the band imploded. He took some time away from the limelight to formulate a plan and eventually returned to the public eye with an MTV reality show. The show followed Angel as he pursued a solo deal and recorded his debut album the way he wanted to record it. With so many former boy-banders trying to forge solo careers is there any room for Ashley Parker Angel? For every Justin Timberlake success story there are a dozen Nick Carter-like failures.
On 'Soundtrack To Your Life' Angel exchanges the bubblegum pop/R&B lite sound of his former band and embraces a radio-friendly pop/rock sound. It's always difficult for a popstar to change direction, especially when they have come to being from a reality TV show. Original 'American Idol' winner Kelly Clarkson has managed to do it convincingly and sell millions of records in the process. Angel just about manages to pull it off. Debut single 'Let U Go' teams Angel with Clarkson collaborator Max Martin. The song is a fiesty, punchy rock-like track that is already being embraced by US radio. The opening frenzy of drums and electric guitars and a catchy sing-a-long chorus ensure the track will be accessbile by the teen audience and mainstream radio.
The album's 12 tracks pretty much stick to the commercial rock/pop sound, making the collection a focused and solid body of work. 'Who Cares?' is heavily influenced by the Beatles, 'Shades Of Blue' is the kind of song Duran Duran would have made at their peak and 'Where Did You Go?' strips back the guitars allowing Angel to deliver a beautiful ballad. The album highlight is the closing track 'Apology'. The track is a sparse paino track and Angel's vocal really shines. It is arguably the nearest to an O-Town track that you get on the album.
Impressively Angel has co-writing credits on the album, displaying further proof that Angel is really taking hold of his career. He is blessed with a versatile voice and this is showcased across 'Soundtrack To Your Life'. Disappointingly his voice is never truly stretched to the max, instead opting to play it safe.
'Soundtrack To Your Life' is a solid debut from Ashley Parker Angel. At times it feels like he is playing things a bit safe but who can blame him? Angel has already seen the unpredictable and fickle nature of the music industry and his new direction is paying off with a Top 5 placing for the album on the Billboard charts. Angel's solo record is a fun, catchy pop record and is certain to establish him as a credible artist.
Celebrities Worldwide Rating: 7 out of 10
Click here to buy 'Ashley Parker Angel - Soundtrack To Your Life'
Reviews Archive