Shrek: The Musical Review

20th December 2011

By Jamie Stockwell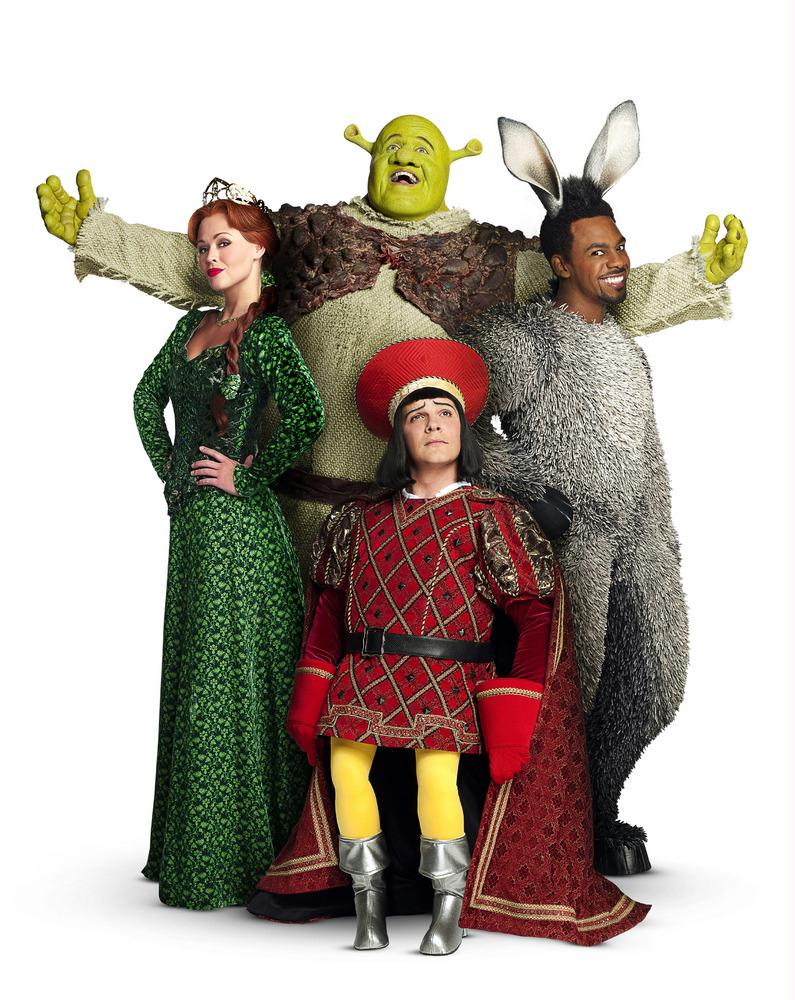 After just five months of bursting onto the West End stage, Shrek: The Musical hit the headlines once again when Kimberley Walsh replaced Amanda Holden as Princess Fiona.

UPFRONT arranged the celebrity guest list for the hot new musical's opening night back in June and we are delighted to see the show continues to be a runaway success.

Girls Aloud beauty Kimberley Walsh is clearly enjoying her West End debut. She takes on the role with ease and delivers an energetic performance appearing well rehearsed with her America accent on point. Whilst Amanda brought an endearing sweetness and vulnerability to the character, Kimberley possesses a great sense of feistiness and comedic value.

The other cast members were as last time, incredibly enthusiastic. Nigel Lindsay as Shrek and Richard Blackwood as Donkey, still remain a fantastic duo, throwing hilarious ad libs that had the family audience in stitches.

Nigel Harman as Lord Farquaad is a show highlight as he delivers his entire performance on his knees. The former EastEnders star throws himself into energetic dance routines that involve him lunging, high-kicking and running around the stage, whilst maintaining the camp, hilarious characteristics of the animated character.

The vocal highlights of the show come from Landi Oshinowo, who voices the Dragon, she particularly hits the high notes during 'Forever' and brings a strong West End vocal which had the audience on their feet.

In terms of emotional depth, the show is by no means comparable to others on the West End stage e.g. Les Miserables or The Blood Brothers, but it certainly is perfect for a family night out, or for friends in need of a bit of humour. Even after the second viewing, the show will still have you laughing, cheering, booing and smiling from start to finish.
Theatre Royal Drury Lane
Catherine Street
London WC2B 5JF

Ticket Prices: Stalls: £65, £55, £25
Grand Circle: £65, £45
Upper Circle: £55, £45, £20
Balcony: £25, £20

Performance Times:
Mon & Wed – Sat evenings 7.30pm
Thur, Sat & Sun matinees 3.00pm

Website: https://www.shrekthemusical.co.uk/

Reviews Archive