Non-Stop: Review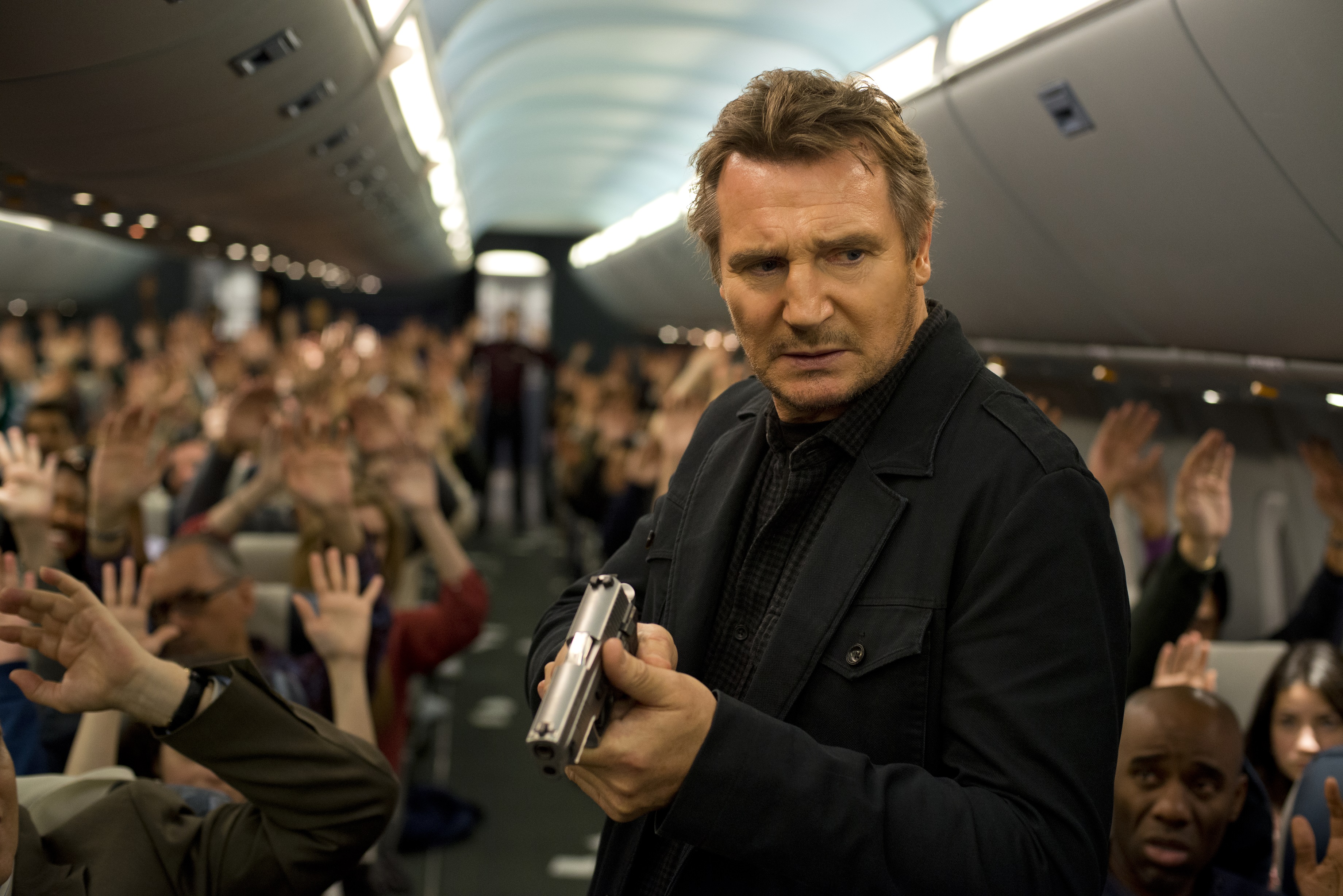 By Sophie Mahon
27/02/2014
Director: Jaume Collet-Serra; Screenwriters John W. Richardson, Christopher Roach, Ryan Engle; Starring: Liam Neeson, Julianne Moore, Michelle Dockery, Lupita Nyong'o, Corey Stoll; Running time: 110 mins; Certificate: 12A
Jaume Collet-Serra, director of Unknown (2011), is back with a brand new action thriller Non-Stop, teaming up once again with Liam Neeson along with Julianne Moore and Downton Abbey's Michelle Dockery.
Neeson plays a convincing alcoholic Bill Marks, a Federal Air Marshal haunted by a devastating past – who also happens to hate flying. After knocking back some booze he boards the transatlantic journey from New York to London with no idea just what is in store. Shortly after the flight takes off Bill receives mysterious text messages from a fellow passenger who threatens to kill someone on the plane every 20 minutes unless he has the government transfer $150 into a bank account. It's not long before you're on the edge of your seat, biting your nails and playing detective. Everyone is a suspect which makes this whodunit a completely gripping and thrilling mystery.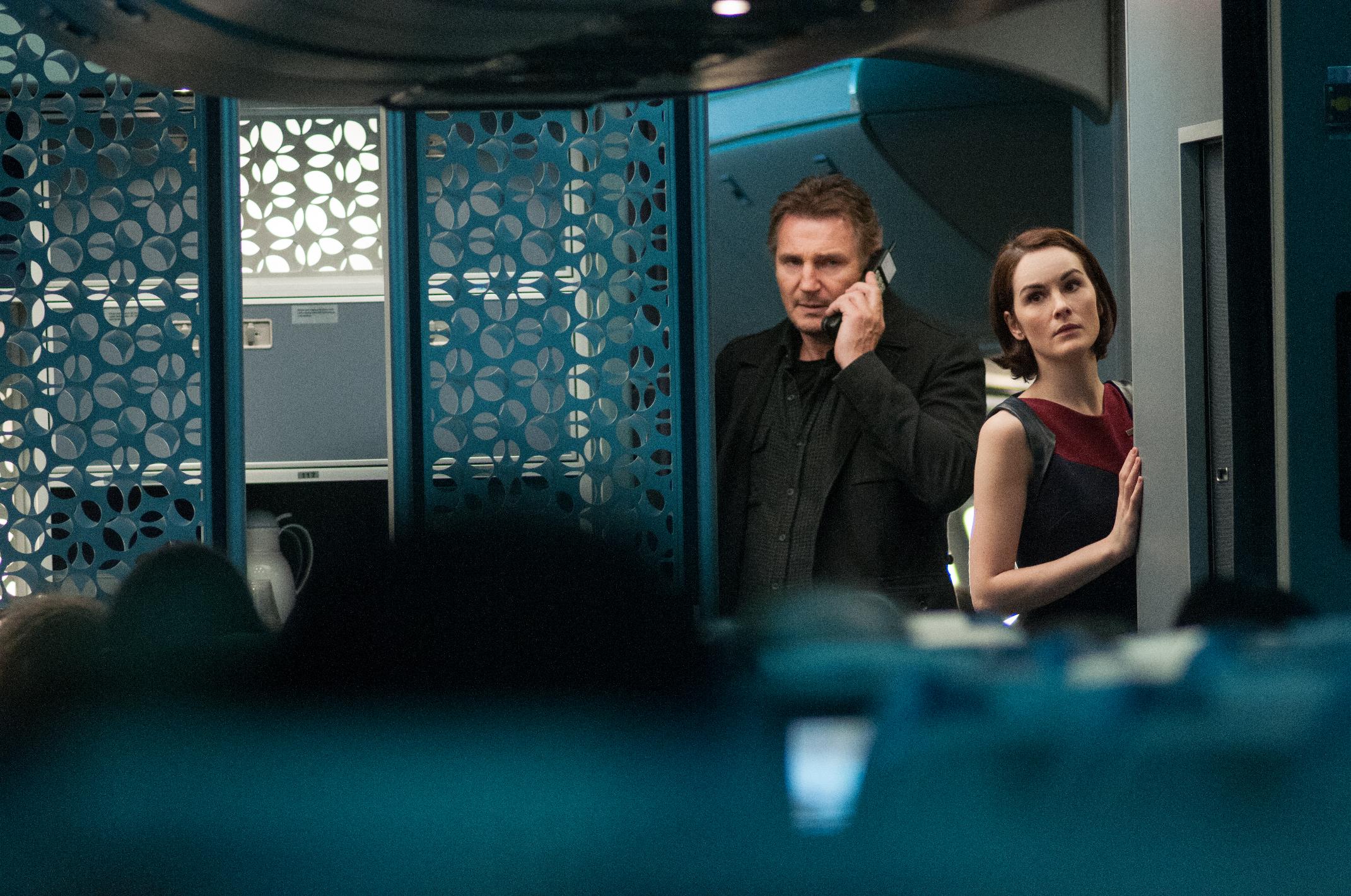 Moore plays fellow passenger Jen Summers who sits next to Bill on the plane, and Dockery plays Nancy the British air hostess - both likeable characters and trusted by Bill. However, throw in a few cleverly-timed odd glances and suspicious eavesdropping, and we find the pair momentarily on the list of suspects. 12 Years a Slave star Lupita Nyong'o also plays an air hostess – unfortunately we don't see much of her in action.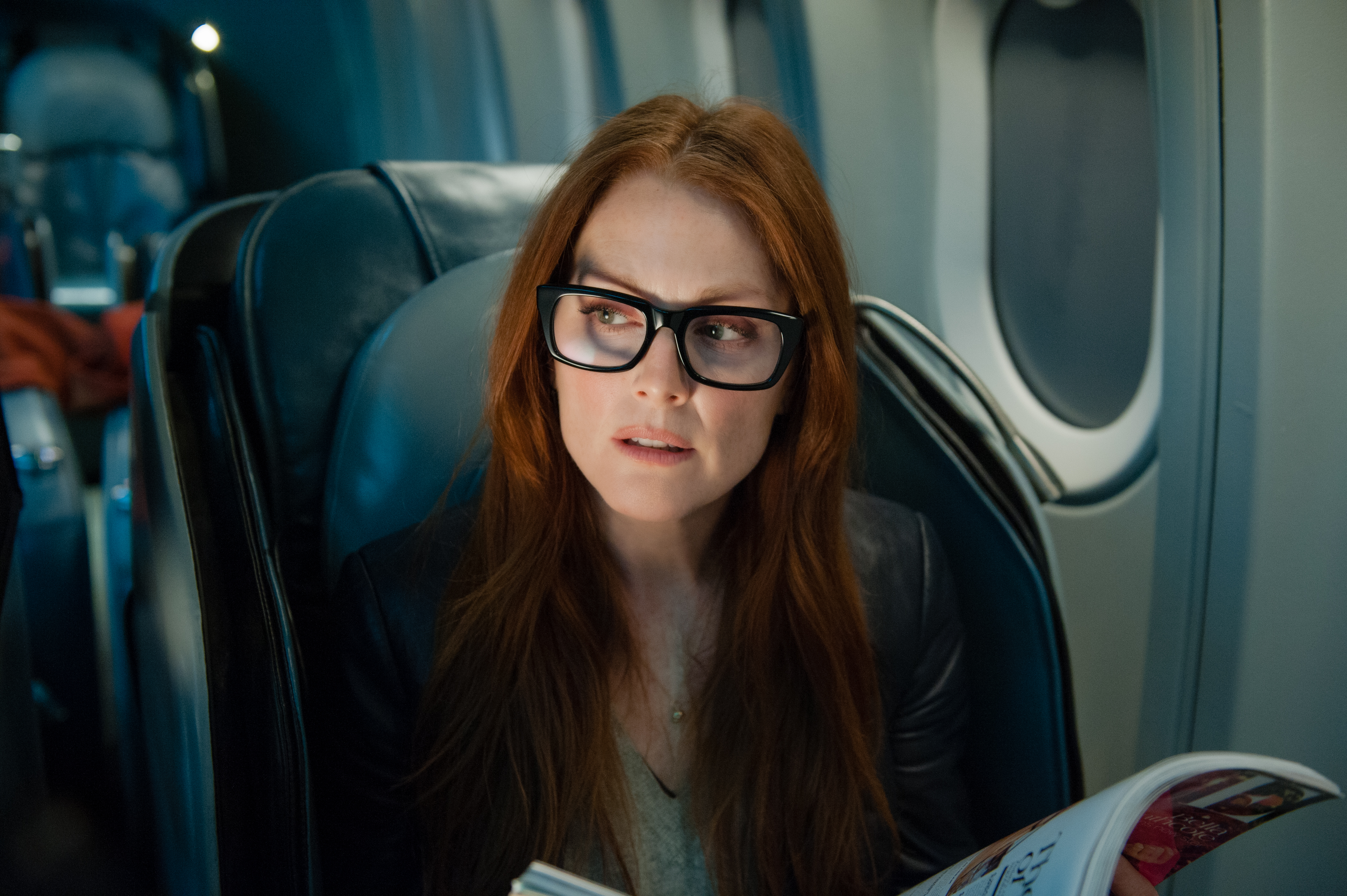 The entire film is set on the plane 40,000 feet up in the air, yet Collet-Serra manages to use the confined and claustrophobic environment to his advantage in crafting suspense and tension. With clever camerawork entwining throughout the aisles and across the passengers, he also manages to keep the momentum going from start to end. The film was action-packed when necessary which was also a nice surprise considering its spatial limitations. Taken has become Neeson's most successful franchise which makes it hard not to compare his characters like Bill to Bryan Mills in Taken. One great scene which is slightly reminiscent of Mills' brutality sees him and one of his suspects battle it out in the airplane's toilet – it turns out two hulky man can in fact fit in there and fight to the death. Deafening punches are thrown and weapons are drawn, yet we do not for a second doubt that Bill will walk out alive.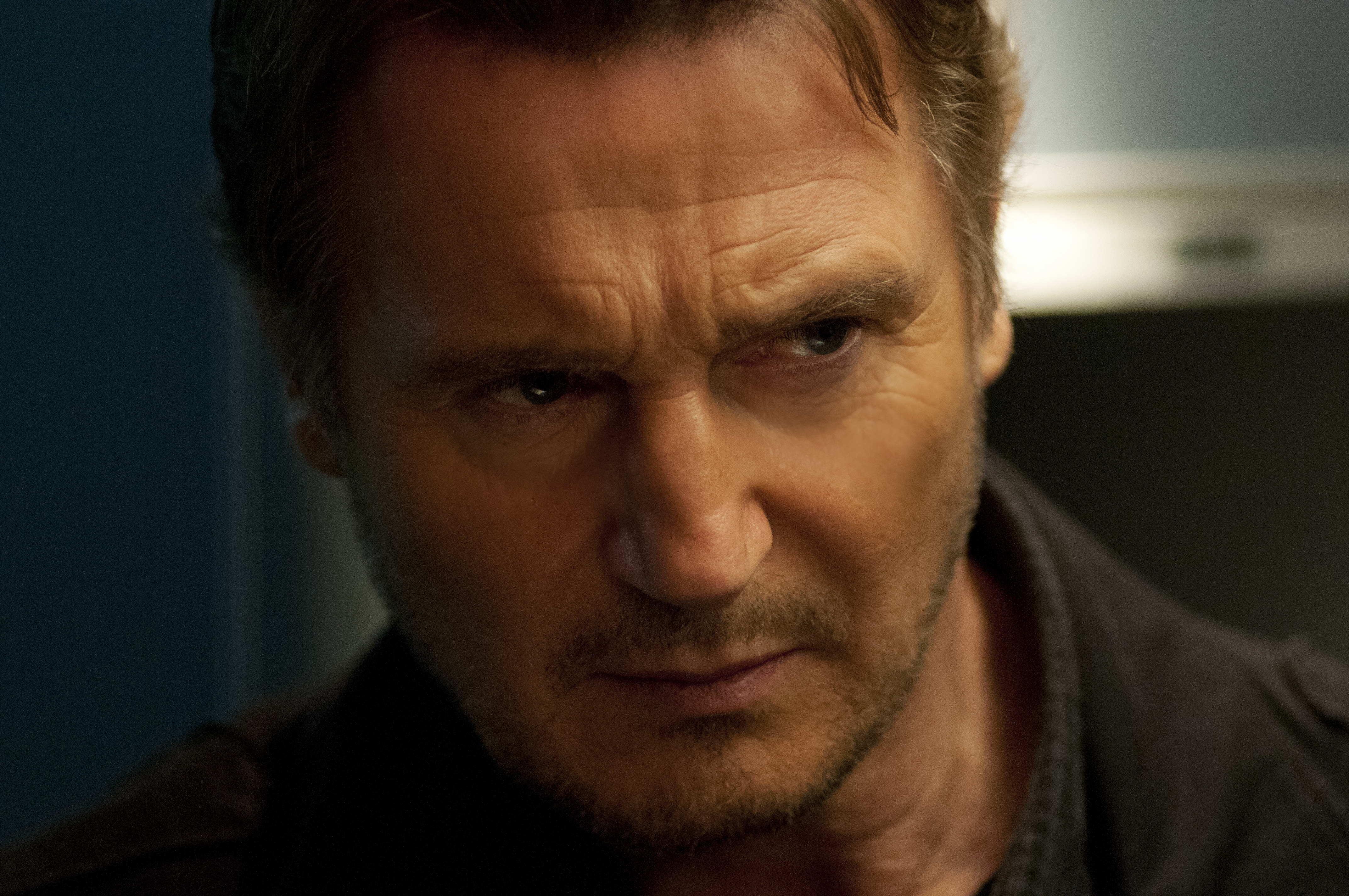 Neeson, now in his 60s, is still perfectly convincing as the hard-faced tough guy with his impressive physicality. However, with sentimental stories about his daughter along with heartfelt speeches – at one point Bill informs the passengers: "I'm not a good father! I'm not a good man! But I want to save this plane!" - Neeson brings depth to his troubled character, forcing us to empathise and root for him.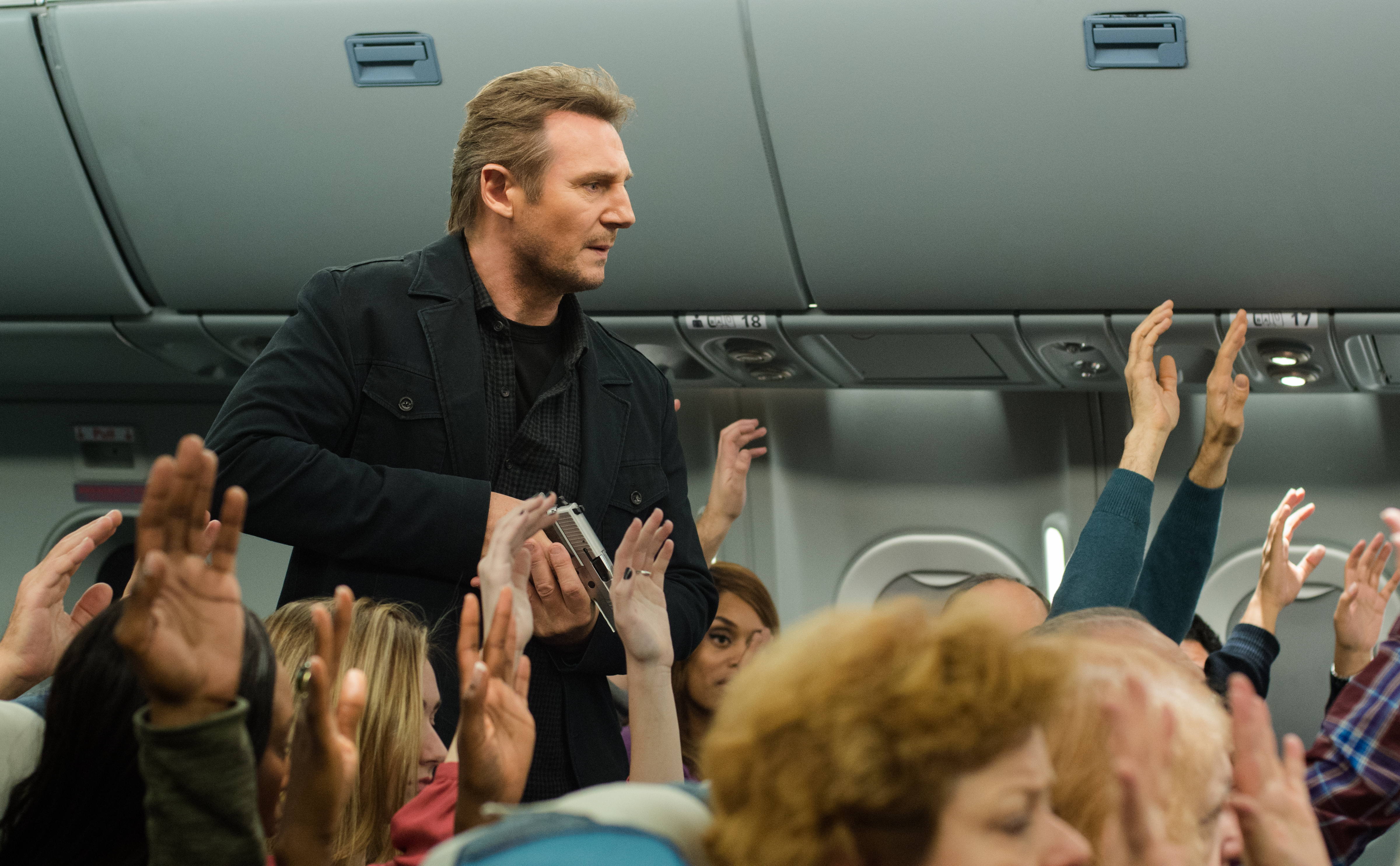 As more bodies begin to fall, Bill is on a race again the clock to figure out who is sending him the text messages, as it becomes clear this may be more of a personal vendetta. Things go from bad to worse when extortion ultimately gives way to a bomb threat. The crew and passengers are convinced that Bill is the real hijacker which definitely throws a spanner in the works.
Non-Stop is a hijacking film with some great twists and turns to keep you on your toes, with moments of true humor (some intentional, some unintentional). Time flies by and you will still be making guesses right up until the final scenes. Just maybe don't see it if you're afraid of flying.


Non-Stop is released in UK cinemas on February 28th 2014.
See the trailer below and film clips below:
*CLIP* - Hostages:
*CLIP* Bill explains to the passengers who he is:
Reviews Archive