Swaine Adeney Brigg 'Best in Show' Launch Party
04 Sep 2006
UPFRONT organised the celebrity guests for one of the Royal Family's favourite retailers, Swaine Adeney Brigg's 'Best in Show' Launch Party on Monday 4th September 2006 at their store at 54 St James's St, London.
Classic pieces from the Swaine Adeney Brigg collection were on display, including all the signature products that have been used in films such as the 'James Bond bag', the 'Indiana Jones hat' and the most recent 'Da Vinci Code Cane'.
Swaine Adeney Brigg have been one of the finest and best regarded traditional makers and retailers of equestrian and country clothing, leather goods and umbrellas since 1750 and they have held the Royal Warrant since the reign of His Majesty King George III.

Celebrity guests included: Former Blur member Alex James, thespian and one time James Bond baddie Steven Berkoff, Blue Peter presenter Konnie Huq who recently interviewed Prime Minister Tony Blair, Tamara & Petra Ecclestone daughters of the Formula One impressario Bernie Ecclestone & finally Edward Van Cutsem and his wife Lady Tamara Grosvenor, the daughter of The Duke of Westminster.
UPFRONT's celebrity services including guest list management please contact:
UPFRONT
39-41 New Oxford Street
London WC1A 1BN
T: +44 (0)20 7836 7703/7704 F: +44 (0)20 7836 7701
E: celebrities@upfronttv.com W: www.celebritiesworldwide.com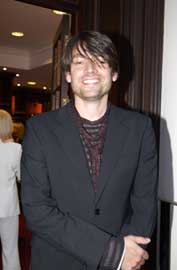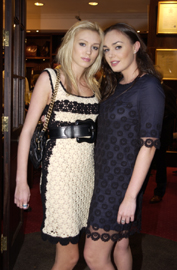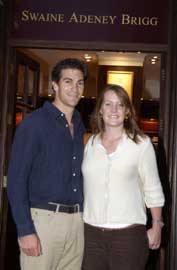 Edward Van Cutsem & Lady Tamara Grosvenor