Anahita Mauritius Sanctuary Resort Launch
12 Sep 2007
UPFRONT organised the celebrity attendees for the Anahita Mauritius Sanctuary Resort launch on Wednesday 12th September 2007 6.30pm-9pm at The Wallace Collection, Manchester Square, London, W1U 3BN.
The evening took place in the opulent surroundings of one of Britain's most treasured national museums. The Wallace Collection boasts must-see art works from Titan, Rembrandt, Hals and Velasquez. The evening had a 'summer chic' theme with Mauritian canapés and cocktails and entertainment from a live Jazz act with a Café del Mar style DJ and circulating live saxophonists and flautists. National diarists and photographers attended on the night and as well as national travel and lifestyle media.
Anahita is one of the World's most privileged and exclusive island hideaways, ensuring the ultimate tropical holiday – perfect for a romantic escape for two or comfortable for a sociable group of four people. From December, guests will be able to retreat to their own luxurious five-star residence.
Anahita features an 18-hole championship golf course designed by world-renowned golfer Ernie Els. It also features a vibrant village, managed teen and children's club, shopping facilities, water sports and Michelin stared dining.
Celebrity attendees included: Linzi Stoppard, Ben Grimes, Georgina Bouzova, Caroline Feraday.
For further information on UPFRONT's celebrity services including guest list management please contact:
UPFRONT
39-41 New Oxford Street
London WC1A 1BN
T: +44 (0)20 7836 7703/7705 F: +44 (0)20 7836 7701
E: info@upfronttv.com W: www.celebritiesworldwide.com
Photos of event provided by Dafydd Jones: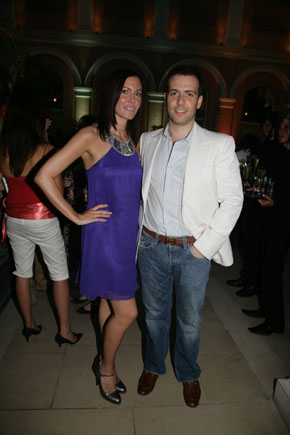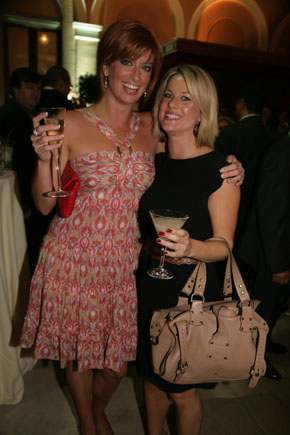 Caroline Feraday & Georgina Bouzova