'From Mao To Now' Exhibition
24 Apr 2007
UPFRONT organised the celebrity guests for the contemporary Chinese contemporary art exhibition 'From Mao to Now' on Tuesday 24th April 2007 at Two Temple Place, London.
Celebrity guests included: Elspeth Gibson, Matthew Mellon, Noelle Reno, Cherie Lunghi, Edgar Davids, Jimmy Choo, Amy Lame.
Guest of Honour was award-winning actress, Zhang Ziyi, star of 'Crouching Tiger Hidden Dragon' and 'Memoirs of a Geisha'.
'From Mao to Now' is a stunning collection curated by leading specialist dealer Olyvia Kwok, founder and owner of Olyvia Oriental. She has personally selected pieces from the best-known, internationally collected names such as Zhong Biao, Han Ya Jin and Ling Jian. They are presented with oriental drinks, canapes & entertainment in the magnificent Two Temple Place.
A specially commissioned painting by Biao was auctioned for 'Care for Children'. The Beijing-based registered charity works in partnership with national and local governments in China to introduce foster care and other strategic initiatives to relieve hardship, distress and sickness and to enrich the lives of orphans and other needy children.
For further information on UPFRONT's celebrity services including guest list management please contact:
UPFRONT
39-41 New Oxford Street
London WC1A 1BN
T: +44 (0)20 7836 7703/7705 F: +44 (0)20 7836 7701
E: celebrities@upfronttv.com W: www.celebritiesworldwide.com
Photos of event provided by Gabor Scott: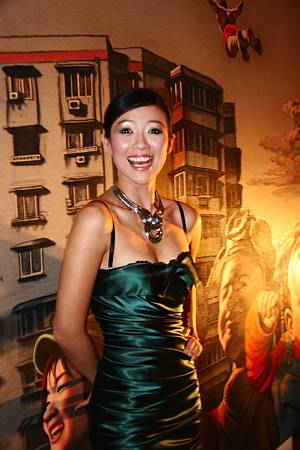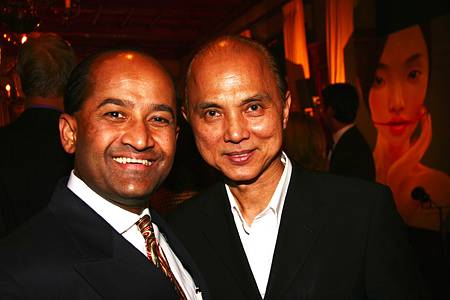 Jimmy Choo (right)