ABSOLUT DISCO Launch Party
08 Nov 2007
UPFRONT organised the celebrity guests for the ABSOLUT DISCO Launch Party on Thursday 8th November 2007, 9pm-1am, at The Renaissance Rooms, London, SW8 1SD.
The Studio 54 themed party featured two unforgettable party experiences - one Roller Disco rink room, the other with a magnificent dance floor where ABSOLUT DISCO special guests could Dance Like No-One's Watching at the party of the year. DJs Norman Jay MBE and Diesel presented their very own classic Disco sets.
Guests were treated to complimentary signature Absolut cocktails all evening plus a limited edition bottle of ABSOLUT DISCO.
Celebrity guests included: Peaches Geldof, Jodie Harsh, Sandi Thom, Jimi Mistry, KANO, Lisa Barbuscia, Matthew Mellon, Noelle Reno, Sohodolls, Peter Hook (of New Order), Holly Davidson, Paul Stewart (of The Feeling), Terri Walker, Rick Parfitt Jr, Nick Grimshaw.
For further information on UPFRONT's celebrity services including guest list management please contact:
UPFRONT
39-41 New Oxford Street
London WC1A 1BN
T: +44 (0)20 7836 7703/7705 F: +44 (0)20 7836 7701
E: info@upfronttv.com W: www.celebritiesworldwide.com
Photos of the event provided by Alex Maguire: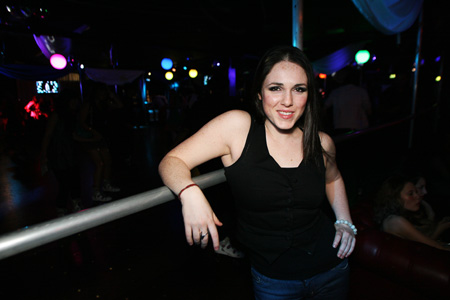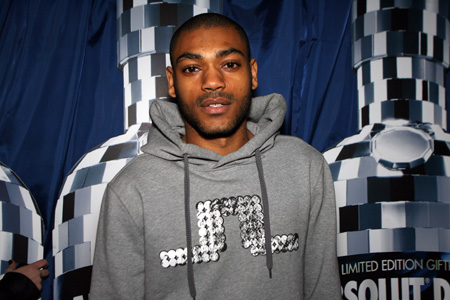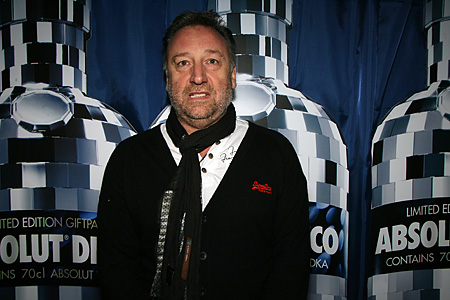 Peter Hook (of New Order)